Knowing crushed stone and gravel sizes or grades is vital in helping you decide on the size to buy, considering the intended use. Remember, the various projects like drainage, driveway, patio, roads, decoration work, etc., require specific grades for perfect results.
This post has the common gravel and crushed stone sizes or grades. Also we will tell you which size or grade to buy for what job.
Afterward, you will have insight on gavel sizes categories i.e., ISO 14668 and the Udden-Wentworth scale. And to conclude, we will give you a crushed stone/gravel size chart.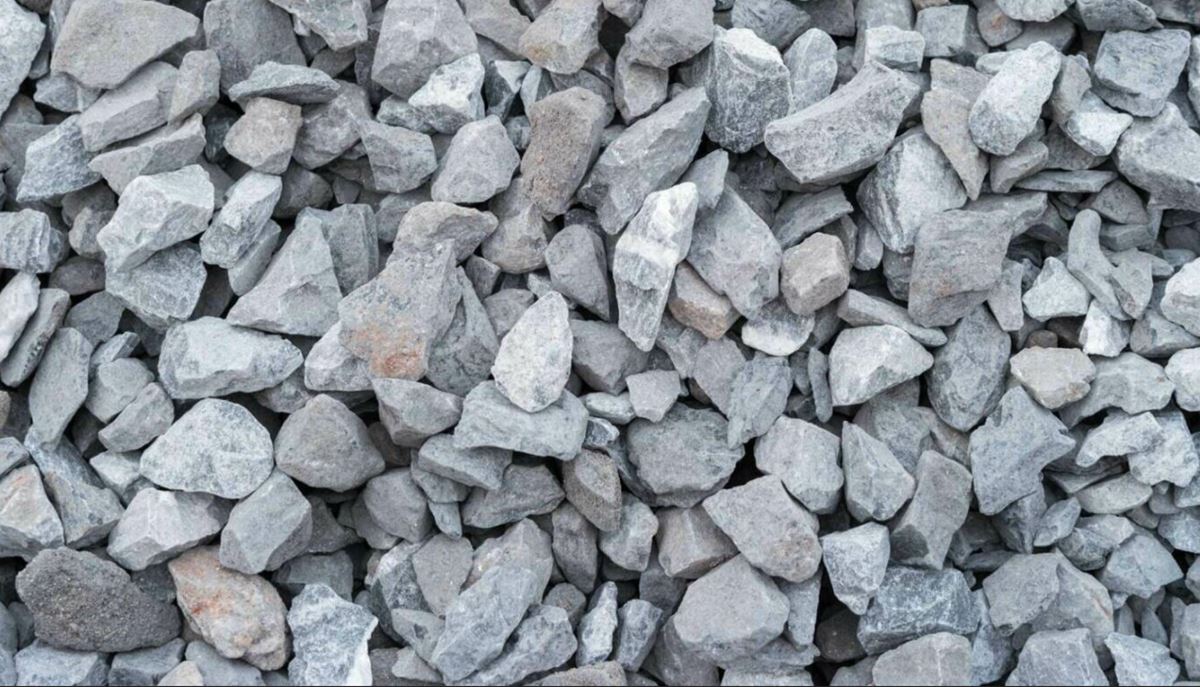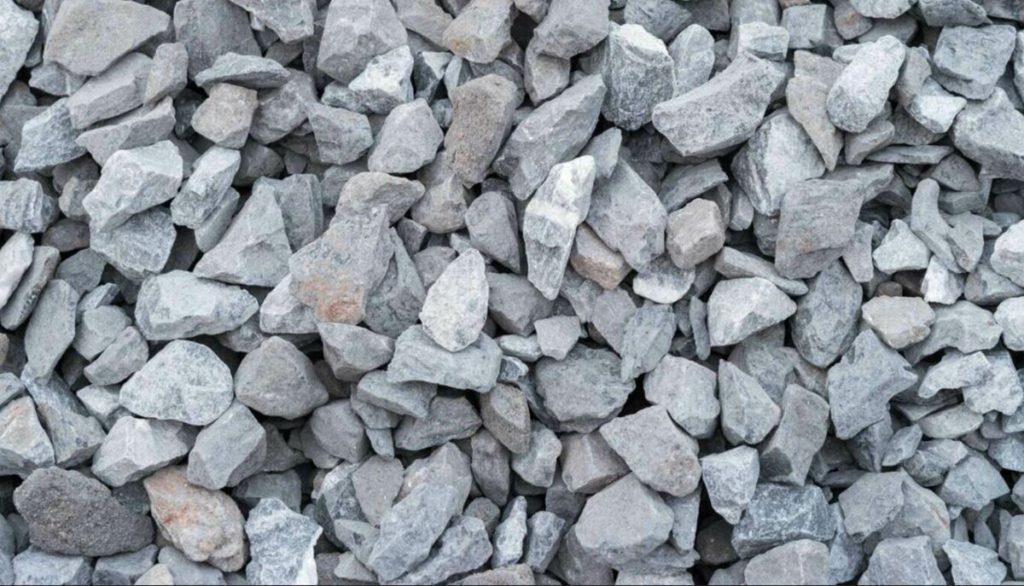 Crushed stones vs. gravel
Gravel is loose, fragmented rocks formed by natural weathering and erosion. It is usually harvested from lakes, oceans, or river beds and has sizes ranging from granule to boulder size.
Due to the gradual erosion, gravel has a smooth shape and often have roughly round edges or shapes.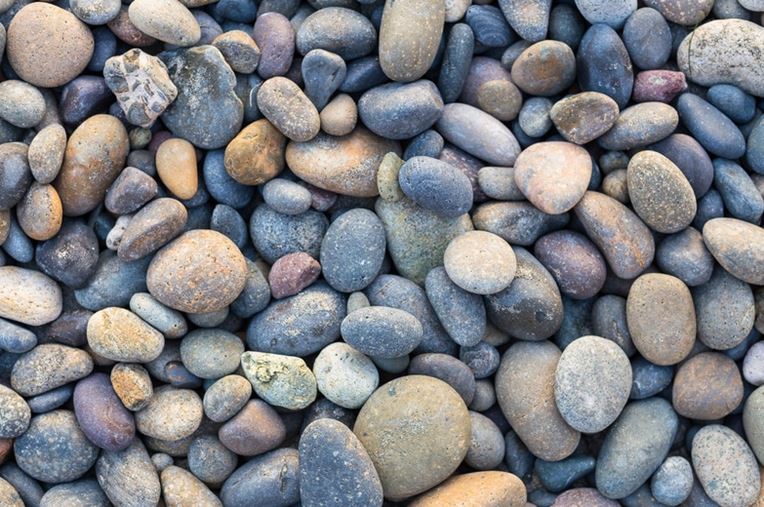 On the other hand, crushed stones are manufactured, i.e., they are made by harvesting various rocks and breaking them down using crushers.
They have angular and jagged edges and some of the crushed rocks types available for sale in various places include the following:
Granite
Limestone
Basalt
Sandstone
Slate
Laterite
Marble
Gneiss
Quartzite
Dolomite
Each of these types attracts different prices, and they have their pros and cons. Ensure you exactly know what you need. Also, the various rocks come in different colors, and the color you select has an influence on the overall cost you will incur.
In the US, however, gravel may also mean crushed stones less than two inches in size but larger than sand. But the vice versa isn't true, i.e., crushed stones doesn't mean gravel.
Note: When giving you grades and sizes, we will use the US definition of gravel which encompasses crushed stones.
Gravel sizes and grades
Gravel is graded according to stone particle size or diameter, and there are ten primary sizes and several other special ones.
The exact naming of each size name may vary from one place to another (country or state) or from one supplier to another. However, the particle diameter and uses are very similar, so are their application.
Secondly, grades don't tell you which stone was crushed, i.e., granite, limestone, sandstone, or slate, but rather the stone size.
Thirdly, as a general rule, the small the grade number, the coarser or large the gravel particle size, and the larger the number, the finer it is. However, this doesn't apply to the two unique grades (or some special categories), as we will shortly see.
Let us look at the popular gravel sizes or grades.
Crushed stone #1: 2″-4″ wide
Crushed stones #1 measures 2-4 inches wide or in diameter. They are the largest crushed rocks, and you have to work with them individually, i.e., their size doesn't allow shoveling.
Some of the places to use gravel #1 include:
Large jobs such as making culvert ballasts or filling larger holes
Areas with a higher risk of soil erosion or near water bodies
Lining ditches and lining diversion pits for rainwater
Subbase for driveway or roads but will need screening gravel.
As decorative stones in your garden, patio, or yards, i.e., you can use them around your garden, patio, line pathways, walkways, and so on.
Please, don't place them on patio, driveways, walkways, or pathways unless you top-dress them with finer gravel, i.e., use them as a stable subbase as they will be uncomfortable to stand or walk on even when shoes.
Crushed stones #2: ½″ to 2-2/2″ wide
These crushed rocks measure 1-1//2 to 2-2/2 inches, and they are not a popular category. Most vendors don't have them.
Some of the uses of number 2 gravel include the following:
Large construction jobs, filling large holes, railroad ballast, or making culvert ballast.
Subbase for roads, highway works, or driveways that need more stability
Decoration and landscaping
Construction of drywall exists points and entrance
Systems for managing stormwater
Septic tank filter system
Crushed stone #3: ½″-2″ wide
Crusts stones #3 are ½ to 2 inches wide and are very popular since they have many applications in construction and at your home.
Some of the popular uses include
Projects that drainage
More extensive projects including culvert ballast, roads, railroads, and so on
Driveway base with screening
Septic systems base
Dry wells
Crushed stones #5: 1″ or less
Crushed stone #5 has gravel that is up to an inch in size. It doesn't compact well is ideal for driveway and road base.
Crushed stones #8: ⅜″-½″
Crushed stones #8 are ⅜ to ½ an inch wide and are at times known as ⅜-inch washed stone or clean crushed stone because most undergo thorough cleaning to get rid of any residue or dust.
Popular uses of number 8 include:
Concrete mixes
In asphalt, as part of the aggregate
Subbase for concrete patio, driveways, and sidewalks
Placed on sidewalks and driveway
Decorative purposes, especially around trees
Drainage systems
Horse barns final base
Crushed stone #10 (Stone dust, rock, or gravel screenings): ⅛″ or smaller
Crushed stones #10, also known as rock/gravel screenings or stone dust, is pulverized stone produced as a byproduct stone-breaking process.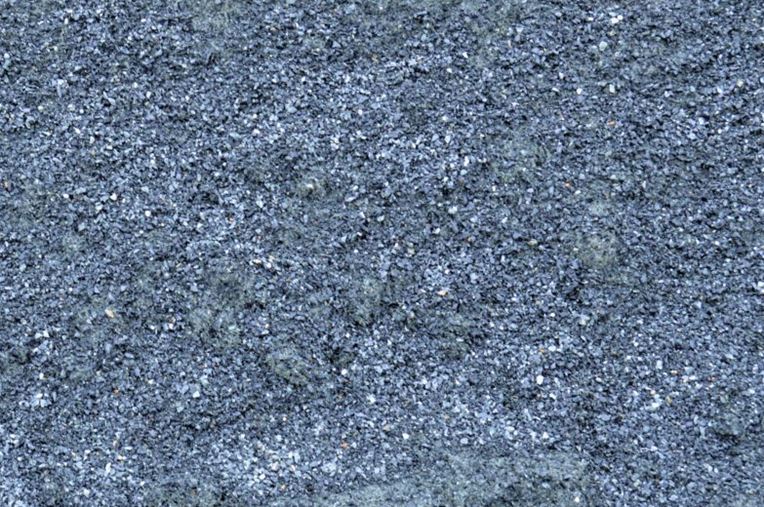 Stone dust or screenings are sturdy, easily compacts, and workable by hand. Some of the popular uses include the following:
Paver base for patio stones, clay bricks, concrete pavers (levelly agent)
Base material for making concrete pavers, concrete blocks, and concrete slabs (precast)
Final layer for many patio projects since it is very sturdy and reliable
Added to larger stones crevices to help pack or prevent movement
Avoid using these screenings in muddy areas as they will get messy quickly.
Finally, on average, stone screenings cost $20 to $100 per cubic yard, and this price will vary from one place to another and on various factors.
Crushed stone #57 – About ¾″ (usually ½-1″)
Crushed stone #57 has rocks that measure about ¾ of an inch, and it is widespread and affordable. It is a unique size where a ¾ inch square screen works.
Also, the size is that is workable by hand. Some of its uses include the following:
Making concrete mix and aggregate for hot-mixed asphalt
Driveway and RV pads
French drains
Landscaping
Drainage control
Topdressing walkways, pathways, and driveway is easy to drive through and doesn't get muddy if you have the correct sub-base.
Retaining walls
Lining underground cables and pipes
Railroad ballast, sidewalk, asphalt, shed, and paved driveway base
The base for paved driveways
Foundation backfills
Crushed stone 57 price per ton is $10 to $ 50, which translates to about $15 to $75 per yard. The actual cost will depend on your location, quantity, and the exact rocks you are talking about, and other factors.
For instance, crushed limestone will have a different price than crushed granite, marble, quartz, bluestone, or white gravel.
Generally, quartz, black/lave, and bluestone #57 gravel attract higher costs that exceed $100 per cubic yard.
Crushed stone #67: less than ¾″
Crushed stone #67 are less than ¾ of an inch, i.e., slightly smaller than #57 with sizes ranging from ½″ to ¾″. It is minimally compactable and workable by hand. Some of the uses include the following:
Fill and backfilling retaining walls
Material for slab and road base
Driveway, and walkaways gravel
Around drain pipes to boost drainage
Stabilize hard to compact soil
Premixed concrete and hot-mix asphalt
67 stone vs. 57 stone
As you can see, crushed stone #57 and #67 are closely related and have similar uses. We will not give you much detail on 67 stone vs. 57 stone gravel because you already know something.
However, to emphasize, you deserve to know that stone 57 gravel is about ¾″ in size with reasonably uniform size while stone 67 gravel is less than ¾″, usually ⅓ to nearly ¾ an inch. However, sizes may vary but don't have fine or dust.
Crushed stone #411
Crushed stone #411 has similar sizes as stone #57. However, unlike crushed stone number 57, it does have the dust created during the breaking or crushing process, i.e., rock screenings.
The presence of stone dust means that it is compactable and becomes stable and solid. Some of its uses include walkways, parking lots, or any other job where a compact subbase is necessary.
Driveways, parking lots, and any other job where you need compactable crushed rocks
Wall and paver base
Compactible fill
Gravel sizes categories ISO 14668 and Udden-Wentworth scale
If you specifically want to talk about naturally formed gravel, there are two ways of classifying it, that is to say:
a). International Organization for Standardization ISO 14688
According to ISO 14688, gravel is any fragmented rock larger than 2mm but equal to or smaller than 63mm in size. Further, ISO 14688 categories them into three categories, fine, medium, and rough, whose details are as follows:
Fine gravel has particles that are larger than 2mm but equal or than 6.3mm (>2mm ≤ 6.3mm)
Medium gravel with size particles that exceed 6.3mm but less or equal than 20mm (>6.3mm ≤ 20mm)
Course gravel has particle sizes that are larger than 20mm but no more than 63mm (>20mm ≤ 63mm)
As you can see, this classification doesn't consider whether gravel is crushed rocks or naturally formed. It only takes into account the sizes.
b). Udden-Wentworth scale
The Udden-Wentworth scale categorizes gravel into either granule with 2mm to 4 mm (0.079-0.157 inches) particle sizes or pebbles with 4mm to 64 mm (0.2-2.5 inches) particles.
Granule gravel is sub-divided into very fine and fine, while pebble gravel has three sub-categories, i.e., medium, coarse, and very coarse.
Finally, the Udden-Wentworth scale considers unlithified cobblestones (existing as individual pieces and not sedimented together) and boulders as gravel. Cobblestones are 64mm to 256 mm (2.5–10.1 inches) and boulders larger than 256 mm (10.1 inches)
Crushed stone/gravel size chart
You know the use of the various stone grades. It is time to give you a quick gravel size chart to summarize the various sizes.
| | |
| --- | --- |
| Crushed stone grade or number | Size |
| #1 | 2″ to 4″ wide |
| #2 | ½″ to 2-2/2″ wide |
| #3 | ½″-2″ wide |
| #5: | 1″ or less |
| #8: | ⅜″-½″ |
| #10 (Stone dust, rock, or gravel screenings) | ⅛″ or smaller |
| #57 | About ¾″ |
| #67 | less than ¾″ |
Caution
When buying any gravel grades or sizes, always look at the description of the vendor. Therefore, countercheck to see if your vendor uses the same chart as we gave you above.
Finally, if not explicit, ensure you ask the vendors the actual sizes since different sizes have different uses.
Why You Should Trust Us
HomesPursuit's expertise isn't limited to the theoretical aspects of gardening. Our team members have hands-on experience with a wide variety of gardening projects, both residential and commercial. We have worked with clients to design and install gardens, select and maintain plants, and choose the right materials for landscaping projects. This practical experience allows us to provide tried-and-tested tips and insights for your gardening needs.
When it comes to crushed stone and gravel, our experts have extensive knowledge of the various types, sizes, and applications for these materials. We understand how the size and composition of crushed stone and gravel can impact the performance and appearance of a landscaping project. We have used this knowledge to create user-friendly charts that make it easy for you to choose the right size and type of material for your specific needs.