When it comes to the Monstera range of house plants, you have various options on the market. To the naked eye and at a glance, they can appear extremely similar. With that in mind, making a mistake and investing in the wrong kind is easy. The two most common are the Monstera Marmorata and Monstera Aurea plants. When comparing Monstera Marmorata vs Aurea, what are the most striking differences?
The origins of Monstera plant species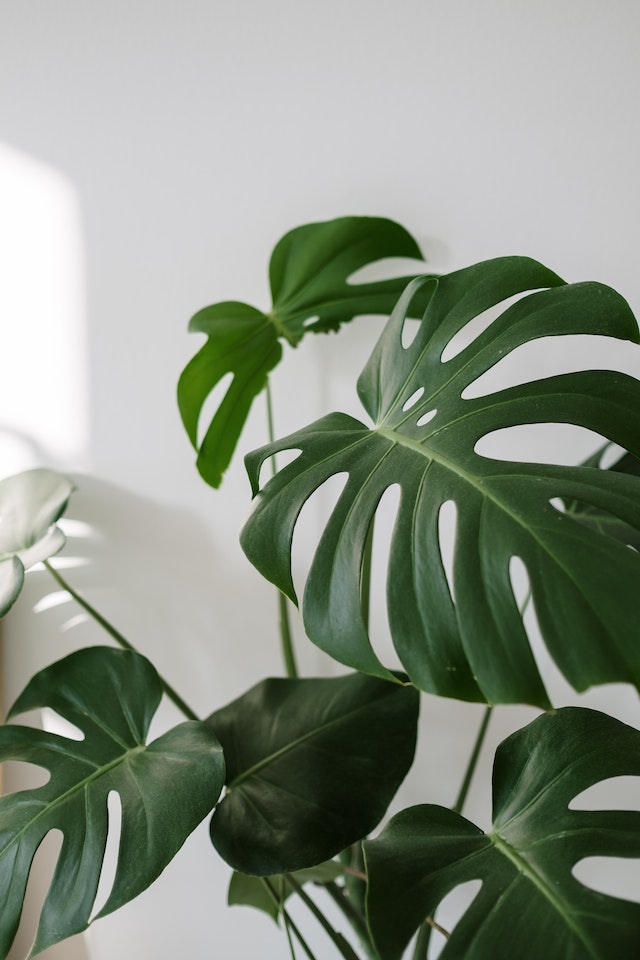 The first thing to note is that both plants share many features. This is why it can be hard to differentiate between the two plants if they were to be side-by-side. Once you understand the similarities and differences, though, they can be much easier to understand.
The Monstera species of plants are varied, with some fifty different species to choose from in this particular genus. They are a native plant across both Central America and South America. Both M. Marmorata and M. Aurea are part of this fifty-something species list.
The Aurea plant is part of the Araceae family, native to parts of Central America and South America, like the rest of the genus. They are noted for having a combination of green and yellow colors within the variegation of the plant. This is why, to many, the M. Aurea plant is known as the "Golden Monstera" – this does make it look somewhat unique compared to the M. Marmorata.
The primary difference with the Marmorata plant is most commonly found when you look at its foliage up close. Unlike the Aurea, there is no presence of yellow within the foliage. What is there, though, is a rich, effervescent green almost marbled in its texture and look.
Both plants, though, are part of a larger genus of species that exist in the Central and Southern parts of America.
Broad Comparison Monstera Marmorata vs Aurea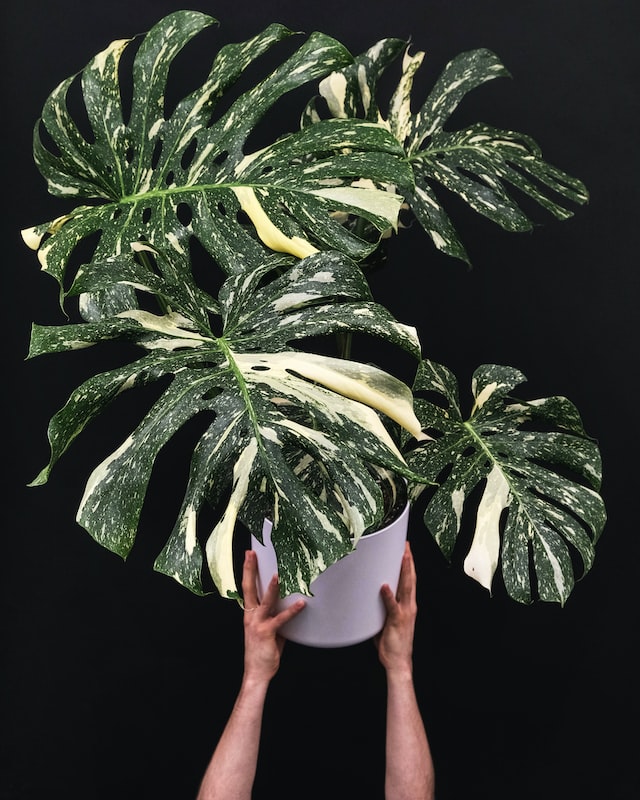 So, outside of the color scheme in the actual foliage, what are the main things to pick out when comparing these plant species?
Both M. Aurea and M. Marmorata come with similar shape and look. They are also similar in size and how the plant is structured; this, again, makes it hard to tell apart each species. The main differentiation comes from the yellow leaves on the Aurea plant. Outside of this, though, you can find that there are more similarities than differences when comparing Monstera Marmorata vs Aurea.
Both have an oval shape to their leaves, and they both have holes within the blade of the plant. The plants tend to have a glossy look – in some light conditions, they can even look completely smooth, like plastic. This is a big reason why both are popular house plants.
In terms of size, you will find that both plants tend to reach a size of around 12-18" in length and width. This ensures that they take up a fair amount of space and makes them one of the larger genera of house plants you are likely to come across.
Planting Monstera Marmorata vs Aurea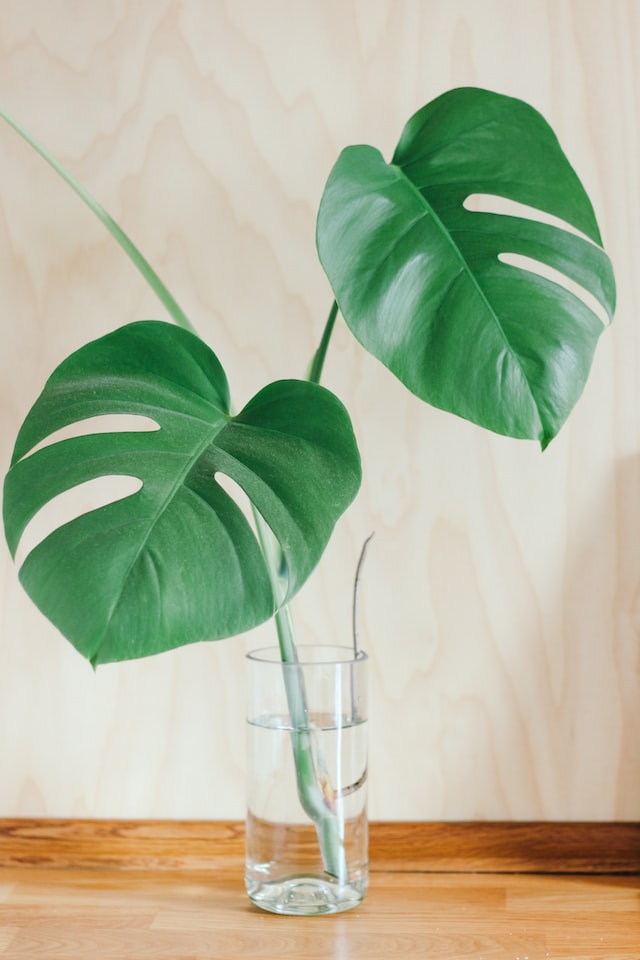 The good news is that both of these plants tend to share a lot of similarities when it comes to how they are planted. That is useful as it means you could utilize the same kind of soil for growing either – or both – plants. Typically, you want a setup that provides:
An acidic to neutral pH in the soil – you typically are looking for a pH between 6.0 and 7.0
Plenty of organic matter – this is best provided by using a diluted liquid fertilizer
Consistent moist soil that is regularly dampened but not waterlogged; will avoid flooding
A well-drained potting soil, such as using peat moss – helps to prevent the roots from rotting
Given that both plants come from a tropical environment, humidity is not a problem for either plant. They tend to prefer a high humidity level of 60% and above, rising to around 80%. They also prefer a consistently humid atmosphere, so you should look to provide plenty of mist spraying to keep that humidity level.
Regarding sunlight, they are both used to having a lot of bright, filtered lighting. This means that you should look to ensure they are kept out of direct sunlight but are given plenty of filtered light. Both plants can handle partial shade, though, so do not worry about if you are keeping them in relatively low light conditions.
So, in general, you want a warm, stable temperature (maxing out at around 60-85 degrees Fahrenheit) with a humid atmosphere bathed in filtered sunlight. Now that you can see how similar both plants are, let's look at some of the differences that make them unique.
The key differences between Monstera Marmorata vs Aurea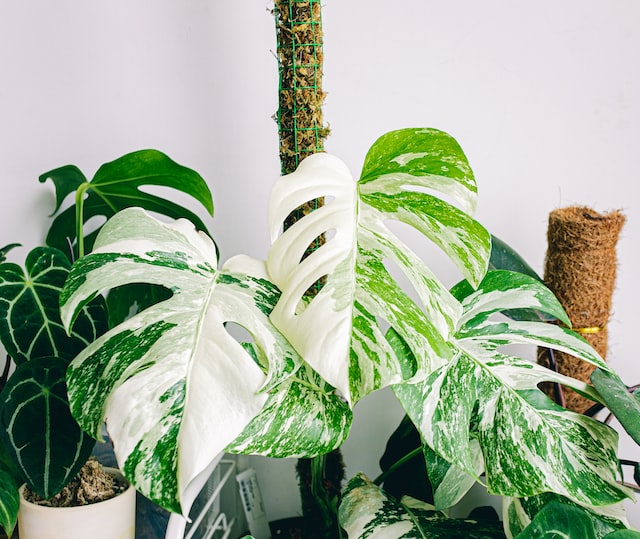 The main difference will be visual – the Aurea plant has yellow streaks, while the Marmorata does not. The other main difference is the pattern within the leaves; Marmorata is typically quite marbled, while Aurea can be smoother in its look and texture.
The other main difference visually comes from the thickness of the stem. The Aurea plant has a thicker stem but tends to have a lighter petiole; Marmorata has thinner stems but dark, rough petioles in comparison.
The other main difference comes down to the price. Typically, you will pay more for Aurea as it is rarer and has a more distinct look. Generally, though, both of these house plants are quite common compared to other Monstera family members.
In Conclusion
When comparing Monstera Marmorata vs Aurea, you will find that the similarities tend to outweigh the differences far. The main thing to do, then, is to look closely at the leaves: if you see yellow, it is M. Aurea. If you see marbled green leaves, it is M. Marmorata. The other main differences are stem thickness and how the leaves look.
Both, though, are quite large house plants with oval-shaped leaves and similar suitable conditions for growth. Therefore, if you are looking to buy into the Monstera family of house plants, the above are both similar enough that it does come down to a visual preference.
Compare both plants in person if you can, and then determine what you think is the more stylish-looking option. In terms of growth, though, comparing Monstera Marmorata vs Aurea yields similar results overall.