The deliciosa is, hands down, the most common Monstera out there. However, it's not your only option.
Other less-known aroids, like the Monstera siltepecana and Monstera Peru, can be just as valid if you want a climbing houseplant.
You'll probably need a Monstera Siltepecana vs. Peru comparison to help you choose, though.
What's the difference between those two? Well, they're from the same family and are easy to care for if you have previous experience growing tropical plants. Yet, their foliage is drastically different when it comes to fenestration, texture, and color.
Monstera Siltepecana vs. Peru: At a Glance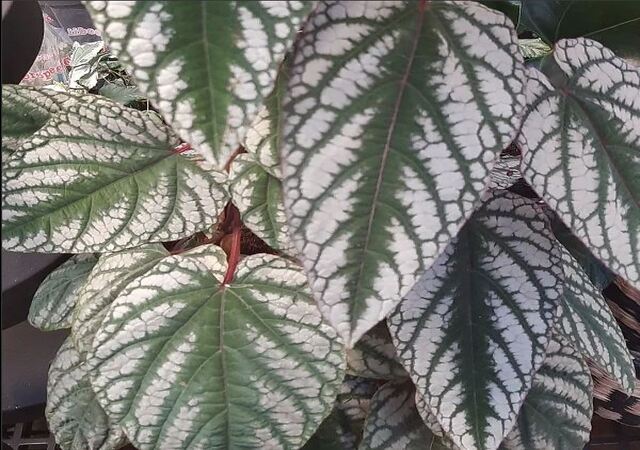 Before we dig deep into the details, let's check a quick overview of the comparison highlights:
Characteristic/Plant
Monstera Siltepecana
Monstera Peru
Scientific Name
Monstera siltepecana, fam. Araceae
(accepted species)
Monstera karstenianum, fam. Araceae
(not an accepted species)
Common Names
Philodendron Silver Queen
Seltene Monstera
Philodendron Karstenianum
Marble Planet
Green Galaxy
Peru
Origin
Southern Mexico and Central America
Southern America
Cycle
Perennial, climbing
(creeper as a juvenile plant)
Perennial, climbing
Foliage Sheen
Glossy with a metallic sheen
Glossy light green
Fenestration
Windows after maturity only
None
Texture
Thick, leathery
Bullate
Minimum Cold Hardiness
USDA zone 10a
USDA zone 9b
Light Requirements
Partial shade
Partial to full shade
Monstera Siltepecana vs. Peru: Key Differences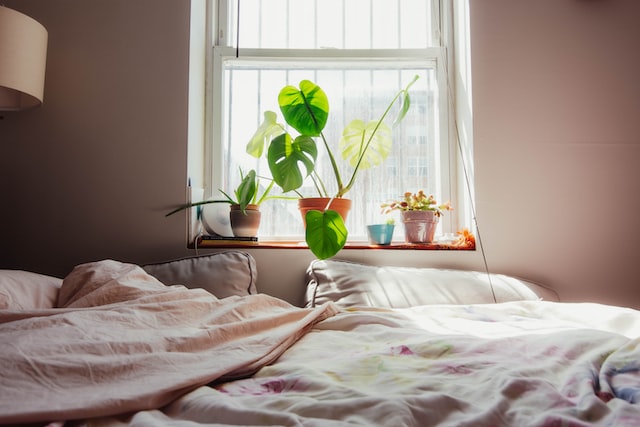 The main difference between the Silver Queen and Green Galaxy is the foliage, but there are other factors to keep in mind, from the cold hardness to availability.
1. Foliage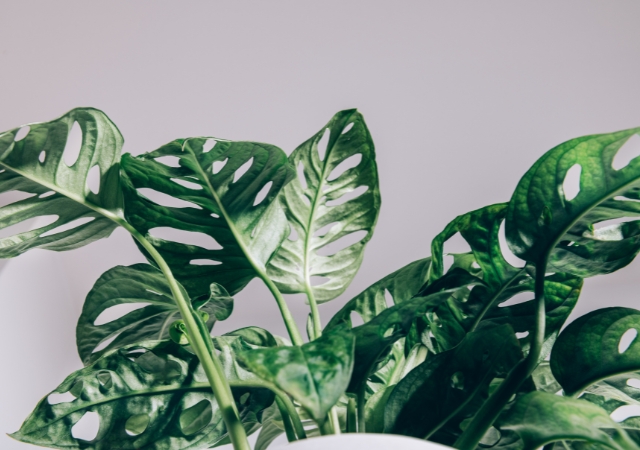 The leaves on both plants have nearly the same shape; you might describe them as teardrop, heart, or lance-shaped.
However, the foliage color, fenestration, texture, and size can help you tell them apart.
Size
For one, the siltepecana's leaves are 7-14 inches wide and 12-23 inches long. The Peru is a bit more petite at a width of 3-5 inches and a length of 6-12 inches.
It's also worth noting that the El Salvador variety of Monstera siltepecana has even larger leaves and a faster growth rate!
Color
As you might have guessed from the name, the silver Monstera has bluish-green leaves that reflect a silvery sheen. Meanwhile, the Peru lacks this metallic look and stays true to the bright green shade.
Keep in mind that the Monstera sp. Peru might look variegated when the light reflects off its glossy leaves.
However, if you put both plants side by side, it should be obvious that the siltepecana is the one with true silvery variegations. You'll even be able to spot dark green veins breaking the patterns near the midrib, especially as the silver Monstera grows.
Texture
Even if you ignore all the visual clues, you can still tell both plants apart by touch; the Monstera Peru has a unique bubbly texture. The surface might seem like it has blisters or air pockets on top, and this blistering is usually more obvious when the plant is juvenile.
On the other hand, nothing stands out in the siltepecana's texture.
Fenestration
This differentiating point might be hard if you're judging juvenile plants. However, as the siltepecana matures, you'll start noticing the fenestrations.
Just keep in mind that the fenestrations won't be as deep as other Monstera species, like the deliciosa, for instance. Instead of slits, the silver Monstera will only show "holes" or "windows" on the leaves, with the margins still intact.
The Peru? Well, this beauty won't get either slits of fenestration windows no matter what age it is. If you buy a juvenile Peru with holes, odds are, it's a Monstera obliqua, not a karstenianum.
2. Growing Conditions
Both plants share a similar topical habitat. So, they thrive best in warm areas with fairly high humidity and decent amounts of shade. Ideally, you'll want to aim for a minimum of 65°F and 50% humidity.
However, there are slight differences when it comes to light requirements and cold hardiness.
Light Requirements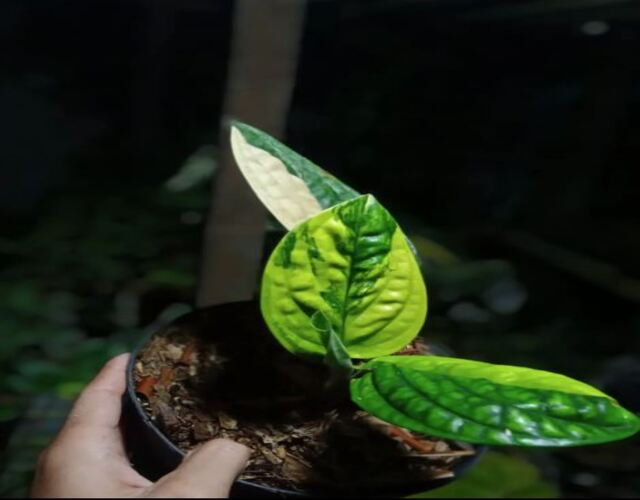 You need to shelter both plants from direct light to avoid burning the leaves, but the Peru variety might be more tolerant of low-light settings than the siltepecana.
So, you can place the Monstera Peru in your bathroom even if it doesn't get plenty of bright, natural light.
Cold Hardiness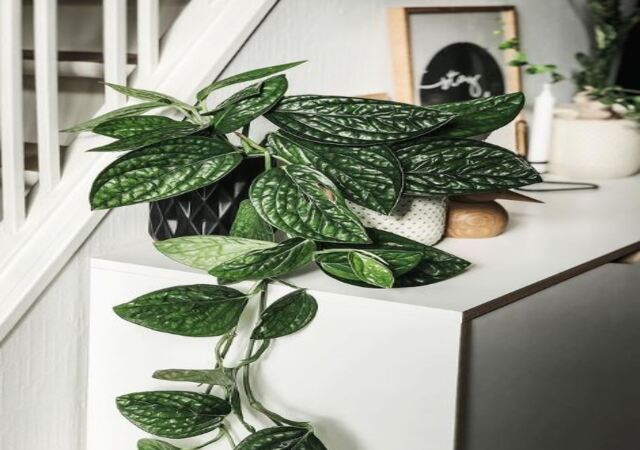 As tropical plants, neither the Peru nor the siltepecana do well in cold regions; their growth rate slows down with temperature drops, and they might even die. Yet, the Green Galaxy might be a tad bit more forgiving.
The National Gardening Association's plants database rates the Monstera karstenianum's cold hardiness for zone 9b (25°F to 30°F).
Meanwhile, the plant database mentions that the Monstera siltepecana is hardy for zone 10a (30°F to 35°F) to zone 11.
3. Common Uses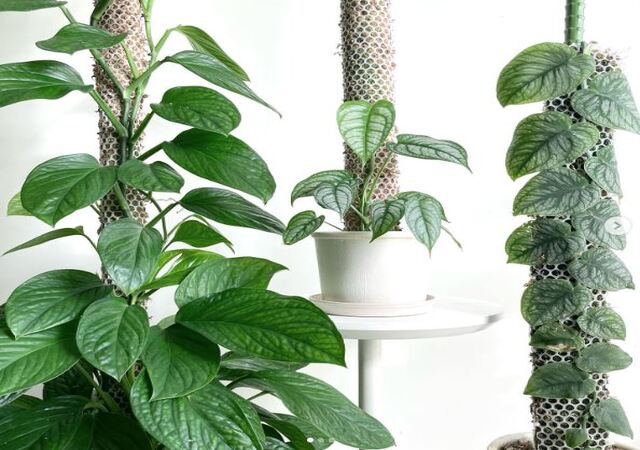 The Monstera siltepecana and Peru are both climbing plants that work well in a hanging basket or around a trellis.
However, the Peru can also be used as ground cover, which isn't a common option with the mature silver Monstera. So, in a way, you can consider the Monstera sp. Peru to be both a terrestrial plant and an epiphyte.
4. Cost and Availability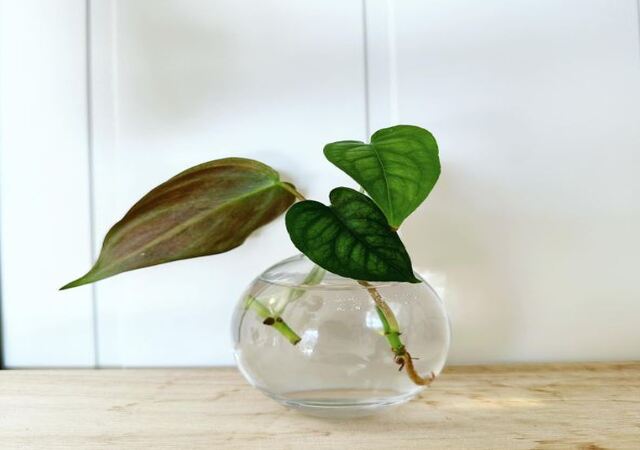 Neither the siltepecana nor the karstenianum is particularly rare, but the latter is a bit easier to come by.
For instance, you'll find more retailers selling pre-established Peru plants than those offering siltepecana.
After all, the Peru has been gaining popularity recently. You'll even find it in Costa Farms' shop under the name Green Galaxy.
Overall, the prices aren't far off, and they mostly depend on the retailer and the pot size.
Monstera Siltepecana vs. Peru: 7 Similarities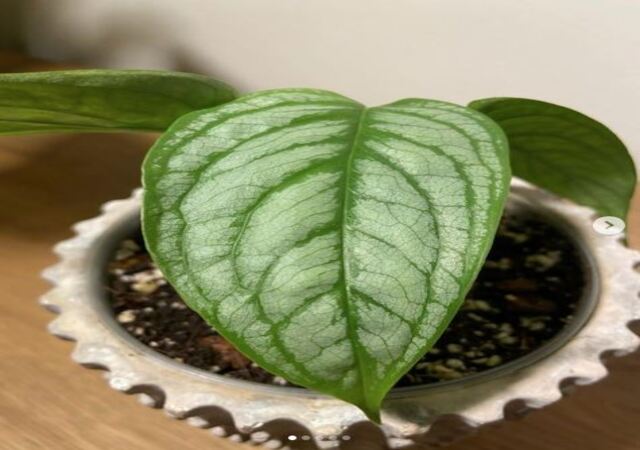 Although the mature Green Galaxy and Silver Queen don't look very similar, they do have a few aspects in common.
They're both:
Prone to burning with prolonged exposure to sunlight
Prone to pests (mealybugs, aphids, etc.)
Capable of producing white inflorescences
Capable of growing around 6 feet tall indoors
Suitable for hanging baskets
Best propagated through stem cutting (potting mix or water)
Toxic due to the presence of calcium oxalate crystals
The Bottom Line
A mature Monstera siltepecana has fenestration windows, dark veins near the midrib, and an iconic metallic sheen; it's called the Silver Queen for a reason, after all!
Meanwhile, the Monstera sp. Peru lacks fenestration and silver sheen. Instead, the plant is known for its blister-like texture.
Finally, the last difference between the two houseplants is that siltepecana is a recognized species, while the Peru isn't.