Pseudomonas, Xanthomonas, and Erwinia bacterium species may cause Monstera bacterial leaf spot and rust diseases. But Pseudomonas cichorii is the most prevalent. Also, your plant may have fungal leaf spots.
Symptoms or signs include water-soaked spots that may turn tan, brown, or black with time. They may be circular, angular, or have concentric dark and light rings and a yellow halo.
We have symptoms, control, or treatments for these bacterial leaf spots that your Monstera may have. We will also talk about those caused by fungal infections.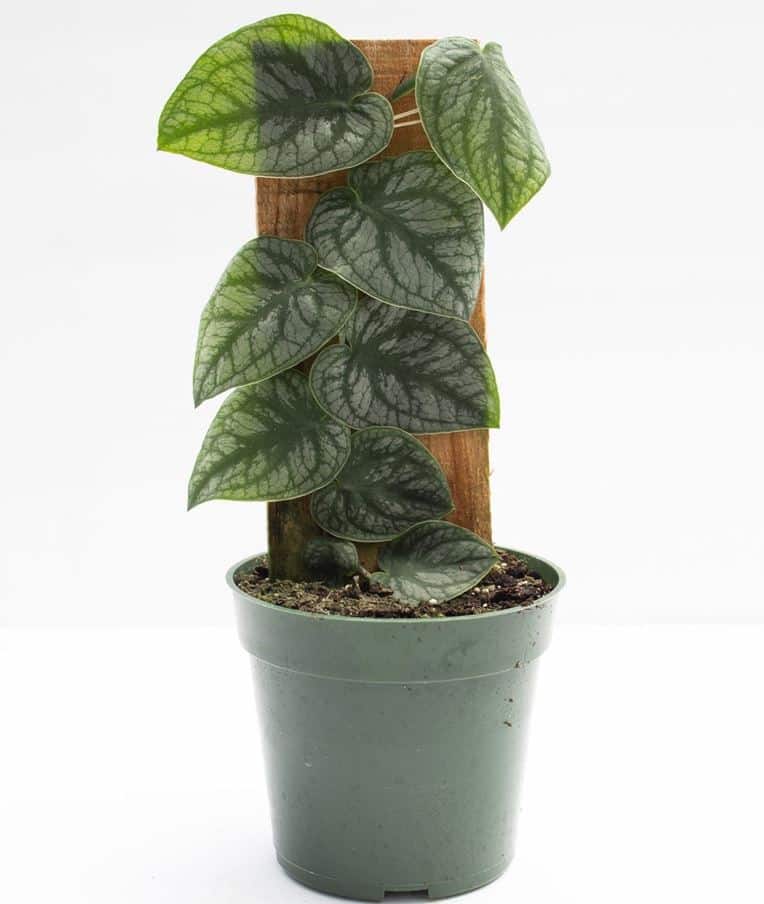 What causes Monstera bacterial leaf spot?
The main bacteria responsible for leaf spots or rusts is Pseudomonas cichorii. It can affect any Monstera species, including your Monstera adansonii, deliciosa, obliqua, siltepecana, etc. But your plant may also have others, as we will see.
Here are the possible bacteria:
1. Pseudomonas leaf spot and blight
Various species of Pseudomonas bacteria may cause leaf spots or rusts on Monstera, especially Pseudomonas cichorii. It can affect any part of the leaf but is often on leaf margins.
Pseudomonas infections start as small water-soaked spots that quickly enlarge and change to dark brown or black. You will notice dark and light concentric rings, and they may have a yellow halo.
The lesions may be irregular or circular. But they are not confined to interveinal spaces. Their centers are often tan, and if you let them dry, they will become brittle.
Your plants get Pseudomonas bacterium via wounds or hydathodes, and misting will only worsen the infection. Also, higher temperatures, t 82° -85°F (28° -29°C), favor it but reduces with it goes much higher.
Lastly, it is spread by contaminated tools, handling infected plants, splashing water, or insects.
2. Xanthomonas sp.
It starts as a small-water-soaked leaf spot and shows severity on lower leaves margins but is not a common problem in Monstera. It then enlarges inward and turns yellowish before becoming brownish or reddish-brown when they die.
The lesions may have a yellow halo and become angular since veins restrict the growth of the lesions.
Xanthomonas bacteria enter plants via leaf margins, stomata, or wounds via hydathodes. It spreads by contaminated tools, dirty hands, splashing water, insects, or soil.
3. Erwinia sp. (spots, rusts, stem, and root rot)
Erwinia species can cause soft rot. It may affect stems, roots or cause leaf rusts or spots. It all depends on the species involved.
The signs of Erwinia sp. infection include seeing water-soaked yellowish to brown lesions with a diffused chlorotic halo.
Under high temperature and humidity, the spot will rapidly grow, look slimy, and may have a foul smell, and look irregular. Also, it may look irregular and have sunken tan centers and a dark brown border before the yellow halo. The centers may collapse, leaving a hole.
If it affects roots, signs include your Monstera leaves turning yellow, wilting or drooping, falling off and stunted growth, etc.
Erwinia sp. will result in lesion enlargement in dry temperature and leaves feeling papery, brittle, and yellows to tan in color.
Last but not least, this bacterial disease loves warm temperatures 71°F -93°F (22°C -34°C) and high humidity or temperature. It spreads via water splashing, contaminated equipment/tools or hands, or insects. Also, it can persist in soil and cause infection.
Monstera Leaf spot treatments
There are no chemical treatments or bactericides proven to treat bacterial leaf spot disease. So, the best shot is to put preventive measures to avoid infections caused by the responsible pathogens.
To help slow down the spread of bacteria responsible, use bactericides or fungicides that contain copper compounds. Please don't use fungicides that don't have copper compounds. They are for fungal disease, not bacterial.
Controlling and managment
Since they don't have cures, you must strive to prevent these diseases. Luckily, they are not common in houseplants. But if you have a greenhouse, your ornamentals may end up with bacterial leaf spot or rust.
Ways to control and manage these diseases include the following:
Inspect any plant you receive for any of these bacterial diseases.
Safely discard or destroy any infected plant. When handling infected plants, use disposable plastic gloves.
Keep your plant's leaves dry all the time. Don't mist them in the evening when the water is unlikely to dry. Instead, do it early in the day.
Avoid bruising our plant or handling it when the leaves are still wet.
Maintain proper sanitation by washing your hands before and after handling your hands with soap and hot running water. Also, disinfect any surfaces, tools, or equipment like pruning shears, gloves, grow pots, etc.
People with greenhouses should avoid overhead irrigation. Also, don't splash water on leaves or overwater your Monsteras.
Improve air circulation and don't overcrowd. Also, it would help if you avoided very high humidity.
If possible, you can lower the temperature a little bit. Most bacteria that cause leaf spot thrive in warmer temperatures. About 70 degrees Fahrenheit or below is ok.
When disinfecting tools or equipment, use at least 70% rubbing alcohol, about 40% formaldehyde solution, or 20% bleach solution (1 bleach part added to 4 parts of water).
Monstera fungal leaf spot diseases and rusts
It is not just bacteria you should blame. It may be due to fungal diseases like anthracnose (Colletoctrichum spp.) and botrytis.
They will cause spots, lesions, or blotches that may turn black, brown, or abnormal color. The spots may be oval, oblong, round, or irregular and have a yellow halo. But unlike bacterial ones, fungal infections rarely cause water-soaked lesions.
Treatment of fungal leaf spot diseases is by the use of fungicides. Also, you need to remove the infected part, keep the foliage dry (these diseases love humid and wet conditions), and maintain optimum plant health.