Unfinished bamboo flooring is a perfect choice for homeowners, flooring experts, or DIYers who want to customize or add a personalized touch before finishing their floors.
In such a case, all you need is to buy unfinished bamboo planks instead of factory pre-finished planks, as the former will require refinishing if you want to add your personalized unique finish.
We have a post on whether you can refinish bamboo flooring or not where you will learn more, including steps to follow. As you will learn from the article, some, especially engineered with a thin bamboo veneer, some strand-woven shouldn't be refinished. However, you can still find unfinished strand bamboo flooring.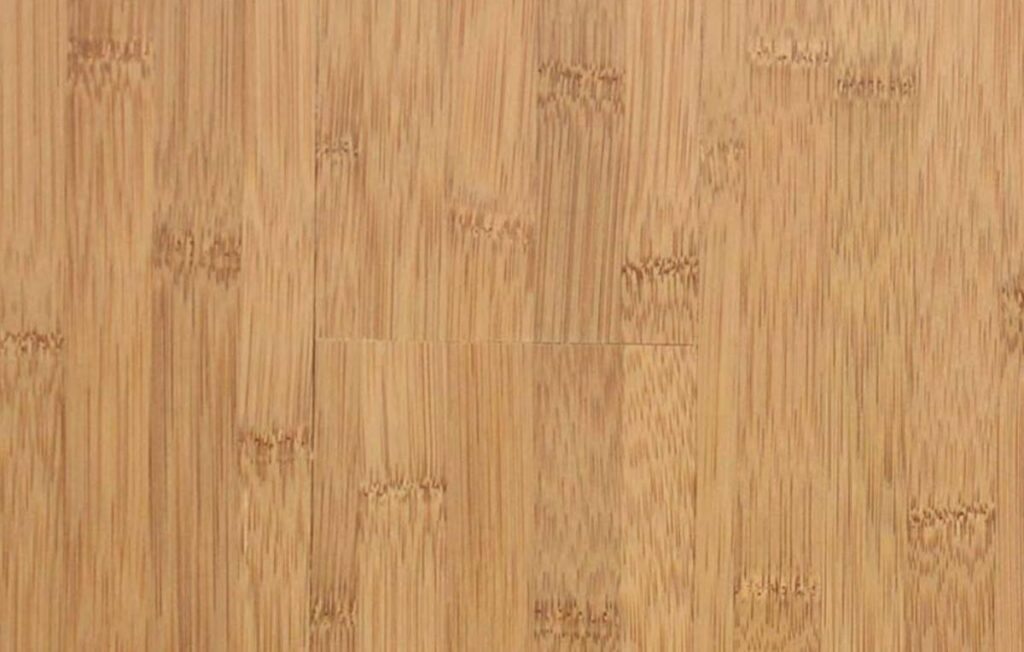 What are they?
Unfinished bamboo flooring planks refer to planks that have undergone standard processing in a factory minus the finishing step where manufacturers add stains, sealants, protective layers, or lacquers (to enhance the appearance and protect them from scratches, moisture, and so on).
The top or upper part of unfinished bamboo plants undergoes light sanding and is left that way for an on-site finish without distressing or placing any edge styles. In contrast, for pre-finished, after sanding, depending on the exact finish required, the planks may be distressed, stained, and finished with polyurethane, or oils, with some having aluminum oxide for more wear resistance and durability.
You can have unfinished engineered bamboo flooring, horizontal, vertical, SPC, or parquet blocks. Also, depending on the type, they can have click-lock or tongue and groove (T&G), each with various installation ways, including adhesive, nailing, floating, etc. Furthermore, they can be carbonized or natural.
For clarity, let us briefly look at bamboo flooring manufacture and point out the difference between finished and unfinished planks.
After harvesting mature bamboo stems or poles, they undergo splitting (or shredded to get bamboo fiber strands for woven bamboo flooring). Afterward, the fiber strands or strips undergo boiling in preservatives followed by drying natural bamboo (with a straw-like color).
However, for carbonized bamboo flooring, after boiling, there is controlled steaming or heating under pressure to caramelize natural sugars in bamboo, giving a variety of darker, richer colors. The exact color you get depends on n steaming duration. However, this process marginally reduces their strength.
The resultant fiber strands or strips are then soaked in adhesives or glues and compressed together under high pressure to form planks. These planks are cut into various sizes and milled. However, unlike pre-finished bamboo planks, no finishes are applied, just some mild sanding.
Pros
Compared to pre-finished bamboo, some of the common advantages include the following:
It gives the property owner, DIYer, or experts to add their personalized touch or finish that will look unique and easy to match with your décor, whether it is your kitchen, living room office, hallway, entryway, etc. This personalized touch may include staining or altering appearing before sealing them.
You will have a more even floor since sanding is done after installation. Additionally, you expect it to be stable.
Allows for more uniform staining and finishing since all cranks or spaces that the planks may have are uniformly sealed, i.e., the whole floor is finished as and not planks.
Allows the addition of personalized or unique inlays, edge style or borders, or distressing, including hand scraping before sealing.
Easier to re-sand, should you decide to refinish your bamboo floors again. However, not all bamboo flooring can be refinished. Check with your manufacturer before doing so.
Cons
Installation is time-consuming, i.e., you have to install slightly sand and stain before finishing it again.
It needs to wait for curing to occur after finishing (applying lacquers, polyurethane, oils, or wax) on your floors. You cannot use the house or room during this time as you may scratch the floor before it is fully cured.
Finishing unfinished bamboo flooring
Before finishing your floor, ensure you talk to the manufacturer to advise you on the finish required and how you need to do the finishing.
After installation, some of the general finish steps are as follows:
Step 1: Sand
Once you finish installation, sand the entire floor is uniformly smooth and even. Get a good sanding machine and don't apply too much pressure but ensure it is even.
If you want a smooth and even floor, consider getting a good orbit sander to eliminate minor imperfections. Others such as the rotary or drum sanders need experts to use them.
Depending on the texture of the unfinished bamboo, you may need medium or smooth sandpaper.
Step 2: Vacuum clean
Once you complete sanding and the floor is even, you need to clean it. To do so, sweep or vacuum clean your floor and carry out some inspections to ensure it is even and doesn't have any splinters.
Use a vacuum cleaner without a beater or a removable beater, as the beater may damage your smooth floor.
A vacuum-like Bissell PowerEdge Pet Hardwood Floor Bagless Cleaner, 81L2A Stick Vacuum will do a good job, and you can be using it to clean your bamboo or hardwood floors. It has a large V-shape center for sucking larger debris and a smaller one towards the end for smaller debris, doesn't have a horse for easier cleaning, uses less power, and has up to a 20 feet code. Also, many people are happy with this vacuum cleaner.
Step 3: Fill any cracks or hand-scrape
Fill any crevices or scratches using a suitable bamboo filler. There are fillers for carbonized, strand-woven, or horizontal/vertical bamboo flooring.
Alternatively, you may decide to hand-scrape the floor for more antiqued or ustic looks that will wow everyone. This step is optional.
Step3: Stain or bleach
Staining and bleaching can alter the surface appearance of your floor. If you want to lighten it, you can bleach it.
On the other hand, to darken or give it any color you prefer, apply a stain of your choice. However, before using any stain on the entire floor, a patch test will help you see how it will look once you are staining it.
Step 4: Finish it
Allow for adequate time for your stain to dry before sealing your floor to make them waterproof and scuff-resistant.
We recommend using polyurethane as it is resistant to abrasion and tear. It resists chemicals reasonably well, and you can use it with various joint sizes, and it adheres well to the surface.
The exact you choose depends on if you want something transparent, glossy, matte, satin, semi-gloss, and both a stain and sealer. Some manufacturers recommend the products to use for the best results.
Apply the first coat, let it dry, buff and clean it before applying another coat for better results. While doing so, always look at what the manufacturer recommends.
Besides polyurethane, you can go for oil sealers that are easier to apply and enhance grain pattern and color since they penetrate bamboo. Also, they can resist scratches. However, they wear sooner, and you have to recoat after about 2-3 years.
Finally, you can use wax if you want a low sheen look. It is natural, low in toxicity, and VOCs but may slightly darken your floor.
Average cost
The average price or cost of unfinished bamboo flooring planks goes from about $2 to $6 per square foot and they are slightly cheaper than their finished counterpart. This price doesn't include labor costs which are usually $2-$5