While looking for bamboo flooring, you may come across terms such as natural, bleached, stained, caramelized, or carbonized bamboo flooring. What do they mean?
Let us begin our discussion by looking at how bamboo flooring is made before we tell you what carbonized bamboo flooring is, including its pros, cons, and the best brands to buy. Doing so will help clarify everything quickly.
Bamboo flooring manufacture
Once mature harvested bamboo arrives at the manufacturing plant, it is split and sized into strips and the green skin peeled off, and the outer knots sanded. Afterward, the strips are boiled in a solution of boric acid or lime (preservatives) to remove insects, grime, starches, and some sugars.
Boiling also helps make it less attractive to insects and reduces its susceptibility to contraction or expansion as moisture level reduces or increases. Once they dry, these strips will have the natural straw-like or light blonde color; something referred to as uncarbonized or natural bamboo.
Once the strips are thoroughly dried (air and kiln), the next step will be planks manufacture, where the dried strips are glued together under intense pressure into horizontal or vertical bamboo flooring.
In the case of strand woven bamboo flooring, after splitting, the strips are shredded into fiber strands before boiling, drying, and woven into planks using glue and high pressure.
Finally, the resultant planks are milled or cut further to help make bamboo SPC and engineered bamboo flooring before applying the protective coats. In some cases, they are sold as unfinished bamboo to give customers or builders to finish them in the ways they like but following given recommendations.
What is a carbonized bamboo flooring?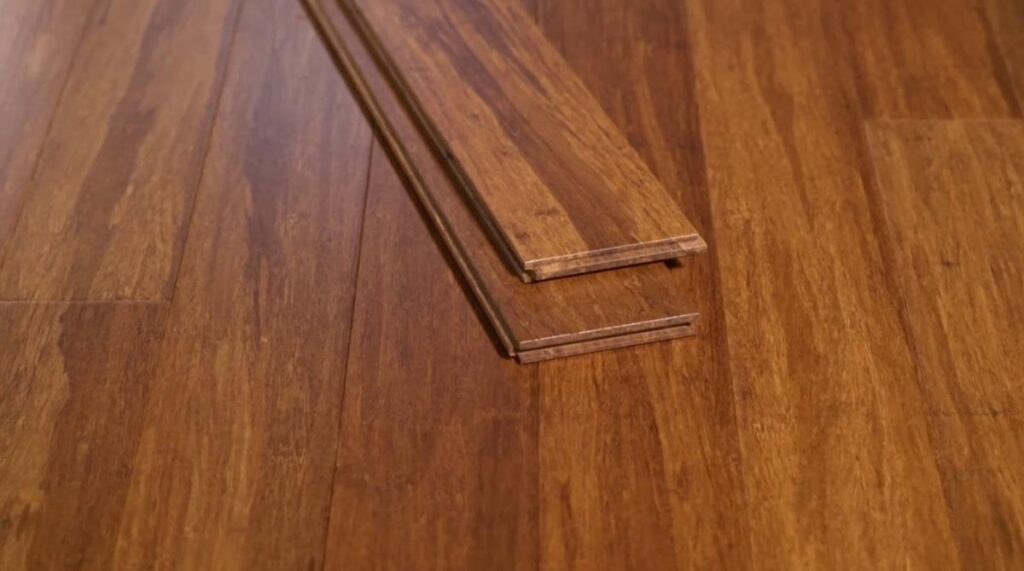 Bamboo carbonization is the process of controlled heating or steaming natural bamboo strips or fiber strands (for strand woven) under high pressure, right after boiling, to darken these strips or fiber strands. This process gives them deeper, darker tones and richer colors that resemble natural woods like oak, teak, etc.
How does it darken the strips or fiber strands? The answer is simple. The heating under pressure causes the natural sugars in the bamboo to darken just as regular sugar would caramel or darken if heated. This darkening happens throughout the strip or fiber strands and not just on the surface.
The exact colors you get during carbonization depend on the heating duration, i.e., the longer, the darker. Therefore, you may achieve a range from honey to caramel to light coffee and other colors like light yellow, light amber, chocolate, brown, and dark brownish color shades.
Kindly note that this is not a strengthening technique such as carbon fiber reinforcing done to glass, plastic, or other material. It ONLY alters the color.
After carbonization, the resultant strips or fiber strands (for strand-woven) are processed just like natural strips, i.e., soaked in a binder glued and then compressed together under pressure (vertical, horizontal, or strand woven).
Afterward, they can be cut into planks, milled, finished (sealing it against water and preventing scratches), or used to make bamboo SPC, parquet block, and engineered planks. However, you can decide to have unfinished planks for on-site finishing.
Also, before finishing, you can distress the planks, including hand-scraping them, and so on. Carbonization doesn't affect the installation profile, i.e., you can still have a tongue and groove (T&G) or click-lock system (depending on which type). Also, you will find those you can nail, glue, or float.
Carbonized vs. caramelized
There isn't ANY distinction between carbonized and caramelized bamboo flooring or fiber strands. The term CARAMELIZED only implies what happens to the natural sugars during the heating or steaming, i.e., the formation of characteristic brown color.
Therefore, it is common to find various sources using these two terms interchangeably.
Bamboo flooring carbonized vs. natural
The main difference here is hardness and aesthetics. Natural bamboo comes in straw-like colors, while carbonized, you will get various darker and richer colors. On hardness, as already mentioned, natural planks are harder.
Bleached and stained vs. carbonized
Instead of carbonizing or caramelizing, some manufacturers may opt to bleach the planks just after milling by brushing a bleaching agent on the surface to help get the desired color.
Similarly, they can paint or stain bamboo flooring planks just as you do to wood to get any color or luster you need. You can achieve any desired colors that may be light, medium, or dark, and you can do this to both carbonized and natural planks.
Bleaching, staining, or painting happens before you put the outermost protective lacquers. Unfortunately, once bleached or stained, sanding will remove the paint, stain, or bleached surface.
Also, you can do it on-site if you opt for unfinished bamboo planks or do it after you refinish your already installed floor. Afterward, you will add the final protective layer that may be glossy, semi-gloss, or matte. The specific manufacturer will recommend the right products to use.
Pros
We bet you want to know what advantages or pros carbonization has. Some of the common ones include:
1. Aesthetically appealing planks
Carbonization helps create a wider array of richer and dark colors that look amazing and comparable to wood floors without using stains (chemicals). Who doesn't want a floor that looks elegant and beautiful?
Not everyone likes the straw-like color, and it is harder to find interior décor to perfectly complement this color as opposed to the darker colors that come in various shades as we have seen.
2. Same coloration throughout the planks
Carbonization creates a consistent coloration throughout the entire plank, unlike staining. The color will remain even if you decided to refinish your floor at home since the whole strip ends up with the same color. However, ensure that the specific bamboo flooring allows you to refinish it.
Some shouldn't be refinished as it will end up damaging them. Fortunately, most vendors do indicate those that you cannot refinish.
3. Increases property value
While carbonized bamboo planks are slightly expensive, they do increase property value and offset the higher cost. Most people are more than willing to pay more for something that looks classy.
4. Needs less cleaning
As a tradeoff to durability, the straw-like blonde color of natural bamboo floors means you will notice that dirt and debris will require more cleaning effort than carbonized, being darker in color. You don't quickly see dirt or debris on darker floors.
5. It doesn't lighten up
Since the entire plank is darkened and not just the surface, it doesn't lighten like stains, especially UV rays and traffic. Traffic will cause the lightening up of colors if the outer protective layers get worn out.
6. Less internal stress
Decomposition of organic in the bamboo strips will ensure fungi or insects don't thrive in the resultant planks. Also, they will be more stable with little internal stress. However, this shouldn't be an issue if you invest in good finishes.
Downside
Some of the cons of carbonized bamboo include the following:
1. Weakens bamboo
Compared to natural bamboo, carbonization does lower its overall strength by about 10%, i.e.., carbonization structurally weakens, softens, and makes planks a little more brittle and more susceptible to scratches. Why does this happen? The response is relatively easy. The process disrupts bamboo's natural structure.
Some note that the planks may lose up to ⅓ of their hardness. Such a high loss of strength may be due to overdoing it. Fortunately, industrial controlled processes are unlikely to have such an issue. Ignore sources that claim there is no loss in strength.
However, the issue of slightly weakening bamboo planks shouldn't be a significant concern if you opt for strand woven carbonized bamboo flooring as opposed to vertical or horizontal ones, as they will still be much stronger than the hardest hardwood floors.
2. It makes planks susceptible to humidity
As Floor Covering International notes, "humidity often warps carbonized bamboo, so it's generally not a good fit for bathrooms and kitchens." However, humidity, dents, and scratches can be addressed via proper finishes or treatments using aluminum oxide.
3. Expensive
Contrary to what you would expect, carbonized bamboo is slightly expensive when compared to a natural one. However, since it also increases the property value, price isn't a big issue.
Average price or cost
The average cost of carbonized bamboo flooring is $4 to $11 per square, including professional installation. You are likely to get lower prices at Lowe's, LL Flooring (Lumber Liquidators), Home Depot, LifeProof, and Build Direct. On the other hand, Teragren has the highest price, followed by Cali bamboo and ECOfusion (price greatly vary)
Typically, labor costs range from $2 to $5 per square foot unless you are going to install them yourself (DIY). In such a case, the cost of installation will go down.
Best brands to buy
If you are looking for carbonized bamboo flooring material, you will find it from many manufacturers. However, ensure you check its suitability, i.e., is it ideal for pets, children's messes, high traffic area, high heels, and so on.
Ensure you look at reviews, especially the experiences of people using them and what experts are saying about any brand you are considering.
Some of the top brands buy from the following:
Ambient
Established in 2005, Ambient specializes in some of the most intricate strand-woven bamboo and other floorings, including SPC luxury viny, eucalyptus, bamboo plywood, trims, and molding as well as various installation supplies and magnesium oxide boards.
They have four carbonized strand woven bamboo flooring products, i.e., standard, wide, and antiqued (hand-scraped) solid strand tongue & groove floor and click 6ft lengths engineered strand click floor.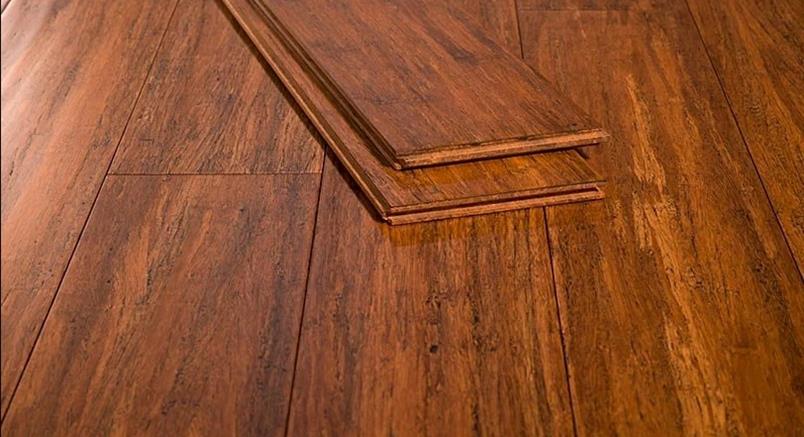 Teragren
Headquartered at 1920 South Proforma Avenue Ontario, CA 91761, Teragren company specializes in high-quality bamboo flooring, veneer, countertops, and panels for offices and homes. They have one carbonized flooring plank, the Teragren PUREFORM flat grain caramelized (FGC) solid traditional narrow planks with narrow tongue & groove which you will like.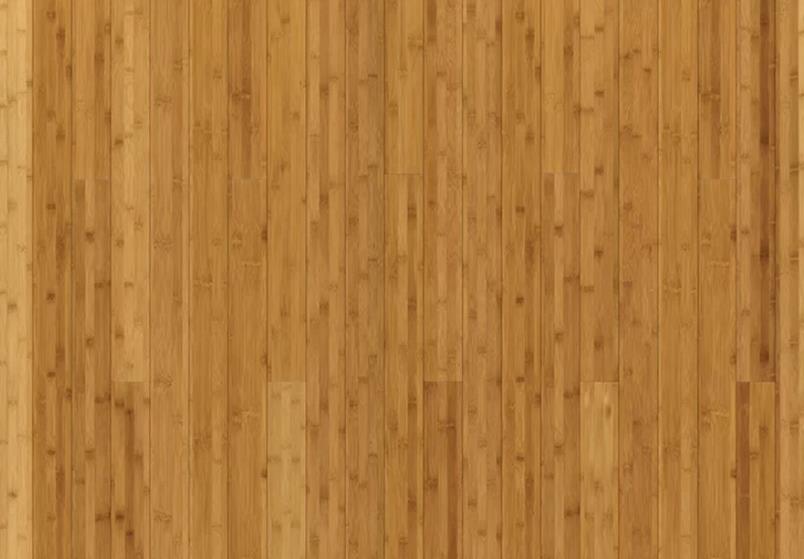 LL Flooring
Established in 1996, the then Lumber Liquidator, now LL Flooring has over 400 locations nationwide. The company strives to provide the best hard surface flooring solution including vinyl, wood, laminate, tile, butch block, installation material, and much more.
Lumber Liquidator has ReNature Carbonized Strand Smooth Wide Plank Engineered Click Bamboo Flooring which you will like.
Price range: $3.09 / sq ft
Floor and Décor's Eco Forest Premium Carbonized Solid Bamboo
Floor & Décor, headquartered in Atlanta was founded in 2000 and is one of the Fortune 100 fastest growing companies that deal with stone, tile, wood, bamboo, laminate, vinyl, and decorative.
Their Eco Forest Premium Carbonized Solid Bamboo is one of the most affordable choices in the market. Also, you could buy AquaGuard Carbonized Smooth Locking Water-Resistant Stranded Engineered Bamboo.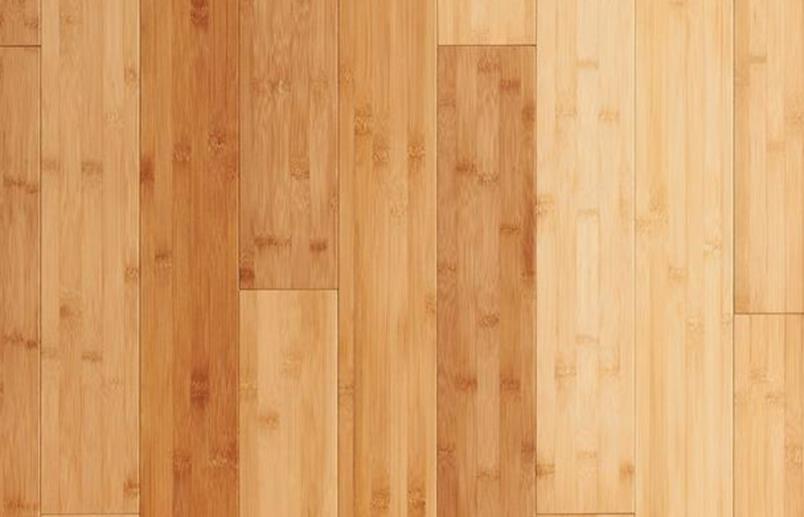 Hawa Bamboo and Wood
Hawa was established in 1999. They have a factory in Chenzhou, China, and a distribution center in Sayreville, New Jersey, USA. Besides bamboo (solid, engineered, strand woven T&G, strand-woven Click lock, and moldings), they also sell hardwood, luxury vinyl, SPC, and WPC flooring.
Hawa has five carbonized bamboo tiles, i.e., Horizontal Matte (AMC801), Horizontal Engineered (HBF-EF1001), strand-woven Tongue, and Groove (HBF-SB7111), Strand Woven Click Lock (HBF-SBC7010), and Vertical Engineered (HBF-EF1008).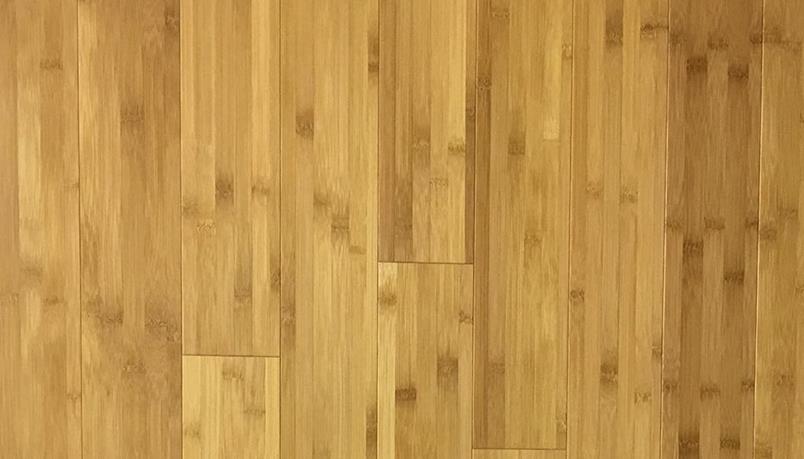 Tesoro Woods
Situated at 8400 Remington Ave., Suite B, Pennsauken, NJ 08110, Tesoro Woods is another reputed manufacturer and vendor of caramelized bamboo that also sells wood flooring planks founded by William Jopling in 2009.
Their carbonized bamboo planks are Engineered Caramel Click 6ft, Engineered Caramel Antiqued, Solid Caramel Antiqued, Solid Caramel Wide, WSB-FOU-CAR-5 (5 inches wide), and Solid Caramel.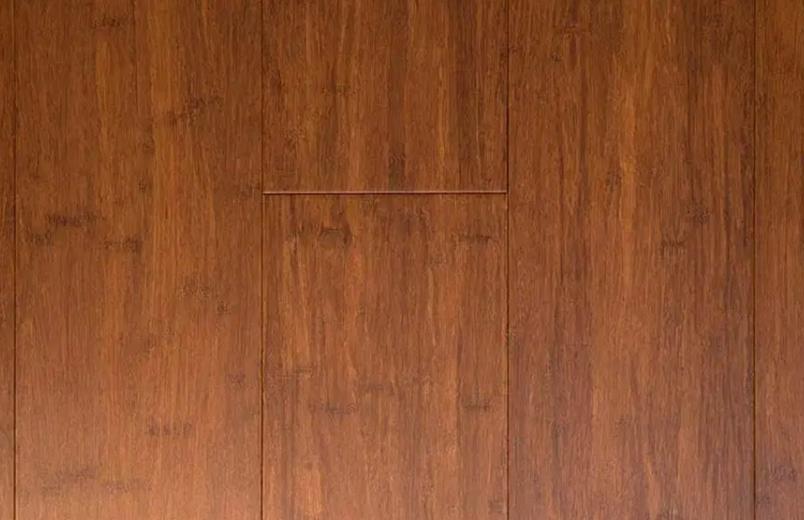 Green Floors
Green Floors (3170 Draper Dr. Fairfax, VA 22031) is another place you can get these carbonized floor tiles. They have about 50 years of providing superior residential and commercial flooring solutions, including wood, bamboo (natural and carbonized) cork, carpet, limestone composite, and rubber tiles, among others.
Green Floors company has six carbonized bamboo tiles, both horizontal and vertical carbonized bamboo flooring, which you will like.
More places to buy
Besides the above vendors, you will also get carbonized bamboo flooring planks at Home Depot, Costco, Lowe's, or Wayfair, and their prices may be cheaper.