Vertical bamboo flooring is one of the solid bamboo flooring types, the others being horizontal, strand-woven. Besides these three, there is the Parquet, SPC (Stone Plastic/Polymer composite), and engineered bamboo flooring.
SPC and engineered have a thin bamboo veneer, mostly strand-woven with some being vertical or horizontal, bonded to stone plastic composite (SPC) or plywood/fiberboard core, respectively.
On the other hand, bamboo parquet flooring comprises small bamboo blocks that create repeating geometric mosaic, squared patterns, or angular shape patterns when laid. These blocks may be engineered or solid (vertical, horizontal, or strand-woven).
Let us now focus on vertical bamboo flooring. We will give you the pros and cons and review some of the best brands to buy.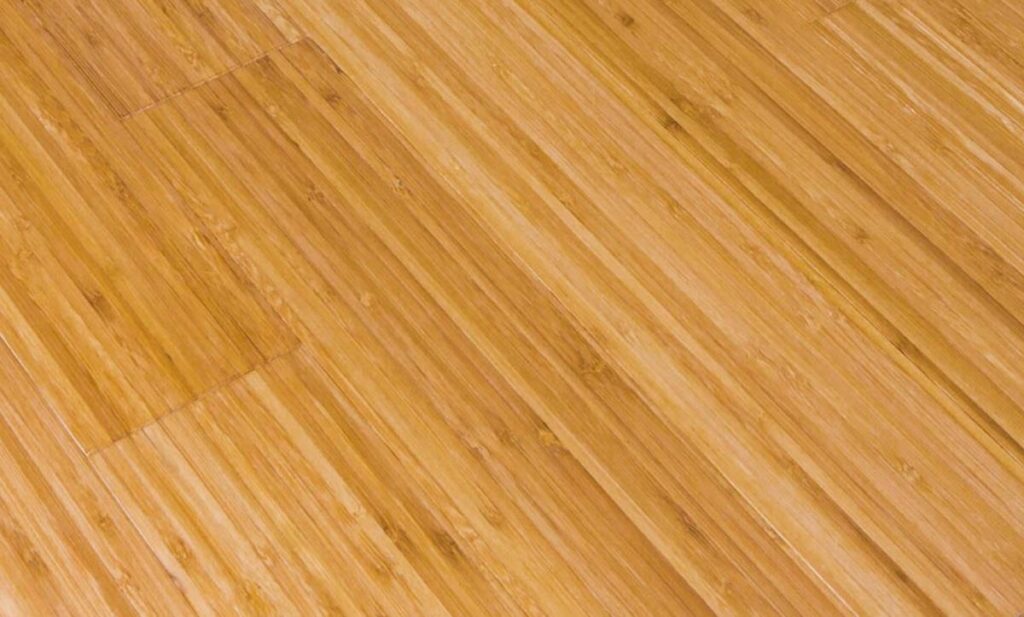 What is vertical grain bamboo flooring?
To understand what vertical bamboo flooring (vertical strand or grain) is, you need to know how bamboo flooring is made. We will not go into details.
Once a manufacturing plank receives mature bamboo stem, they will slice them into strips, remove the outer green skin, and sand the nodes to ensure they are even. If you need strand-woven planks, the strips will undergo shredding to form strands. We will not be focusing on strand-woven boards.
However, for vertical or even horizontal planks, shredding isn't necessary. Instead, the manufacturer boils the strips in boric acid to eliminate grime, insects, soluble starch and help preserve them.
Afterward, there is drying and, if necessary, carbonization. Carbonization helps creates a variety of darker, richer colors. This step is essential if you need carbonized bamboo and unnecessary if you require natural planks.
The next step is soaking the strips in strong adhesives before bonding them into planks under intense pressure and heat. It is at this step where manufacturers decide if they will create vertical or horizontal bamboo flooring.
To make vertical bamboo flooring, a manufacturer will place glued bamboo strips vertically or on their edge grain (the narrowest edge) before side-pressing them together, forming a plank. These planks will end up having a thinner grain pattern.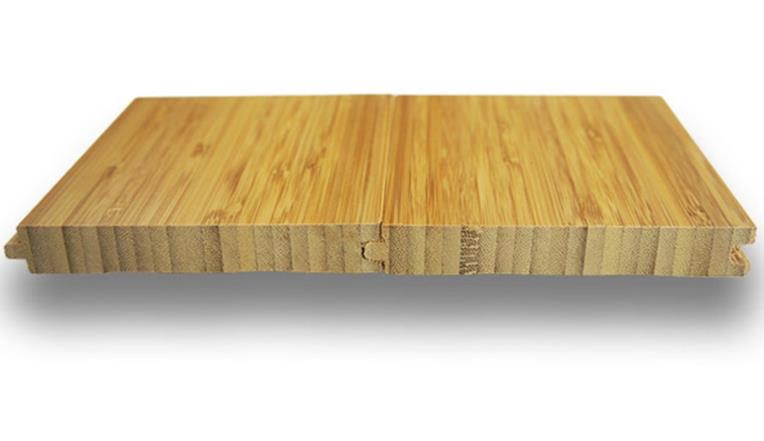 Compared to horizontal, the planks will show a cleaner, uniform design and less grain, and very subtle nodes and rings. Also, the pattern will be more consistent, and they will have more seams and a deeper texture.
On the other hand, to make horizontal planks, the manufacturer will put the glued strips flat or horizontally (on their widest edge) and press them from top and bottom, forming a plank.
Once you have the vertical plank, the next step is finishing that will involve cutting the planks into specific sizes, putting a fitting profile (for installation), and sanding to get an even surface.
If required, the planks may undergo distressing (hand-scraped, French bleeds, claw marks, saw marks, streaks), putting various edge styles (micro-bevel, bevel, square angles, etc.), bleaching, and staining to get different colors.
Finally, before sorting and packaging, the manufacturer applies protective lacquers, sealing, and protective coats.
Horizontal vs. vertical bamboo flooring pros
Some of the pros of vertical, otherwise known as end-grain bamboo, include the following:
Cleaner and uniform floors - Since they show less grain and have subtle nodes, the planks have a more uniform design that will create a nicer looking, cleaner design, something that will complement rooms with modern décor, including your kitchen.
Deeper textured appearance and color - These planks have a deeper textured appearance or colors, especially if you prefer natural bamboo.
You can refinish it - Like other solid planks, you can refinish it (see more on bamboo refinish) a few times. How many times you can refinish it depends on its thickness or what the manufacture recommends.
Creates a minimalistic look – If you need a simple and plain-looking floor, this option will be the most ideal.
Suitable for large area installation – Since it shows slight variation, it will look much more uniform if installed over a large area.
Less likely to show dents – Its linear appearance of the vertically placed strips will help conceal scratches and dents.
Cons
Weaker than horizontal grain – As the Nation Floor Covering Association (NFCA) notes, "with the grain direction of bamboo (horizontal or flat grain material is about 15% harder than vertical grain material)."
Lack of natural bamboo looks – Since very narrow strips are laid vertically, the planks will not have the natural bamboo look, including knuckles, compared to horizontal planks.
Not readily available - Popular companies like Teragren, Cali Bamboo, Ambient, and so on don't sell these vertical planks.
Installation
Vertical bamboo typically comes with a tongue and groove installation profile. Therefore, you can install these boards by nailing or glue them down. However, if you have a concrete subfloor, it is not practical to nail them down.
Additionally, you can float these boards. However, to float them, unlike the click-lock system, you have to glue in-between planks to help hold them in place.
When it comes to places you can install them, they are in your living room, bedrooms, dens, home offices, and other spaces which don't have high traffic, including your kitchen, if you are willing to take good care of it.
However, remember bamboo floor is water-resistant and no waterproof with engineered and SPC showing better water resistance.
Finally, ensure you check if the manufacturer allows below-grade installation or use in areas with underfloor heating. Most allow below-grade if engineered.
Hardness
Depending on the manufacturing process, vertical bamboo planks are about ⅓ as strong as strand-woven planks. The typical Janka hardness rating for vertical natural bamboo flooring stands between white oak and maple, i.e., about 1380. Therefore, they are likely to get scratches, dints, or dents much quickly.
Additionally, compared to natural, vertical carbonized bamboo flooring is much weaker, with a Janka hardness rating of about 1180 or about 10% less than natural planks.
Cleaning and care
Clean them as you do with any other bamboo or hardwood floor or follow what the manufacturer recommends. Don't use harsh cleaning products chemicals (alkaline, bases, or bleach), or abrasive.
Also, sweet them with a broom (with soft bristle), a dry mop, or vacuum them with a vacuum cleaner without a better to remove any sand or grit that will cause scratches.
Since they are not as hard as strand woven boards, take extra care as they are more vulnerable to scratches and dents.
Finally, ensure your seats have felt pads, use a furniture-moving coaster to move your furniture, avoid heels or shoes with cleats or stud, cover any place with high traffic, have floor mats to trap grit and sand, among others.
Price
Vertical bamboo flooring planks cost is $2 -$5 per square foot. This cost doesn't include professional installation costs, ranging from $2-$5.
Their cost is comparable to horizontal planks, but they are cheaper than strand-woven or engineered bamboo boards.
Vertical bamboo flooring reviews – what to buy?
Vertical bamboo comes either a natural light blonde or, if carbonized, various darker, richer shades (light brown, golden amber, chocolate, brown, dark brown, coffee, etcetera.).
Also, you can get stained vertical planks, but they are not so popular since the thin vertical strips don't easily absorb the stain.
If you are interested in vertical bamboo flooring, some of the best brands to buy include the following:
1. Hawa bamboo flooring
Hawa has two vertical engineered bamboo, i.e., carbonized vertical (HBF-EF1008) and Natural Horizontal Engineered (HBF-EF1003), and two solid vertical planks. The solid ones are natural vertical matte (HBF-AMC807) and carbonized vertical matte (HBF-AMC808).
All have a micro-beveled edge, a smooth surface, an aluminum oxide finish, tongue, and groove (T&G) and come with a 25-year residential warranty. The Janka hardness rating for carbonized planks is 1180 and natural 1380.
The solid planks for on and above-ground installation level while for the engineered, you can install them below, on, and above grade.
Finally, besides bamboo that includes strand woven, Hawa also sells Traditional South American and Asian Exotic Series, Luxury Vinyl, WPC, and SPC flooring.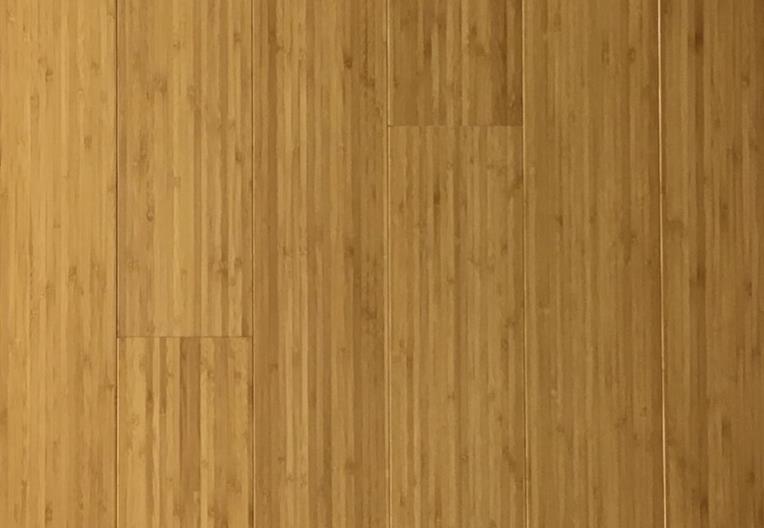 Price range: $3.43 – $4.00 per sq. ft. (solid goes for $3.43 while engineered $4.00)
2. Bamboo flooring Company (UK)
Bamboo flooring Company, a trading name owned by Kitchener Flooring LTD, has Solid Natural Vertical Bamboo flooring designed for residential use. Kitchener Flooring LTD also has Ambience Hardwood Flooring that deals with Engineered and solid wood, laminate, luxury vinyl, accessories, adhesives, primers, and so on.
The planks come with a tongue and groove, a micro-beveled edge on all sides, six coats of satin German lacquer, Inc UV protection, and a 25-year structural warranty. You can float, glue, or nail them down.
Price: $3.81per square foot (£28.99m²)
3. FloorUS
FloorUS has prefinished Amerique engineered, carbonized, and natural vertical bamboo flooring. They come with 25 years finish warranty and a lifetime structural warranty. These planks come with a beveled edge on all four sides and an aluminum coating finish.
Additionally, FloorUS also sells horizontal, antiqued, and strand-woven bamboo and other flooring materials like laminate, hardwood, including exotic woods and medallions.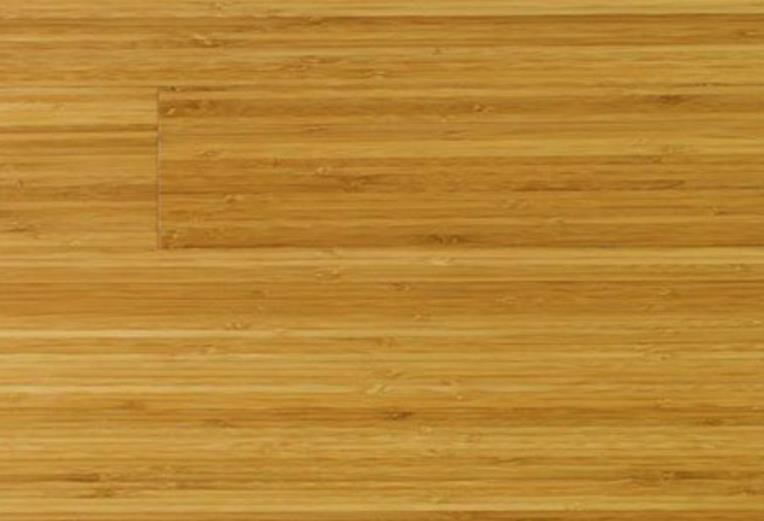 Price range: 2.19-2.69/ ft. sq.
4. Allwood
Allwood has top-quality bamboo and wood flooring solutions as well as related accessories. They boast of a California Air Resources Board Phase 2 (CARB2) compliance and a FloorScore indoor air quality certification.
Allwood sells carbonized vertical bamboo planks, both engineered and solid, with a 25-year warranty of finish and a lifetime structural warranty.
These planks come with a micro-bevel, UV cured polyurethane coating, a 5-stain finish gloss, and a tongue and groove (glue, staple, or nail).
Price range: Ask
5. Eco-Friendly Flooring
Founded in 2001 by Melissa Clements, Eco-Friendly Flooring is your one-stop-shop for eco-friendly flooring that includes bamboo, cork, linoleum reclaimed, and sustainable wood flooring as well as tiles
They have solid or engineered, strand-woven, horizontal or vertical bamboo plank and natural or carbonized, including hand-scraped distressing.
If you need their vertical planks, they have two carbonized and two natural planks (one solid and engineered in each case). The engineered boards come with a click-lock installation profile and solid tongue and groove, and they all have an aluminum oxide Treffert finish.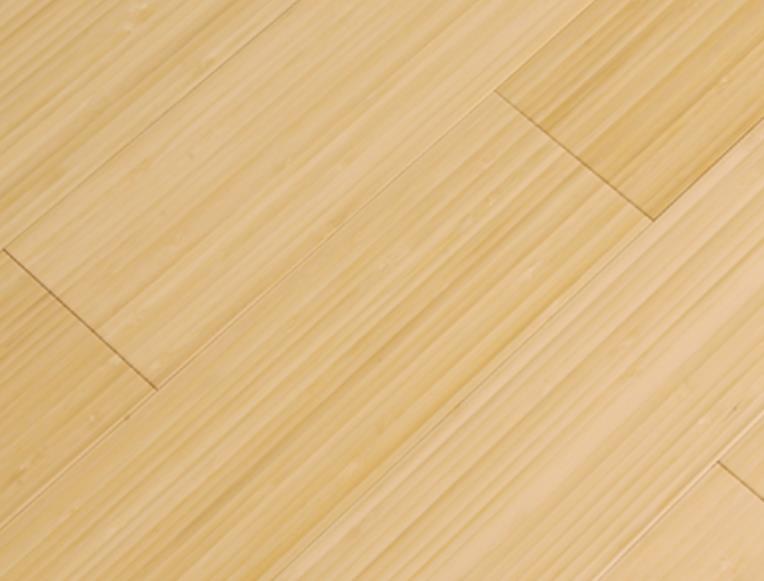 Price: $4-$6 per square foot
6. USFloors – Natural and vertical spice
USFloors is California Air Resource Board (CARB) compliant and markets its bamboo products under Natural bamboo. They also have other products sold as Natural Cork®, COREtec®, Castle Combe® Navarre, among others.
Their vertical spice bamboo flooring is an excellent buy. USFLoors also has a natural vertical option, and they both come with a smooth surface texture, a tongue and groove installation profile, and a micro-bevel edge.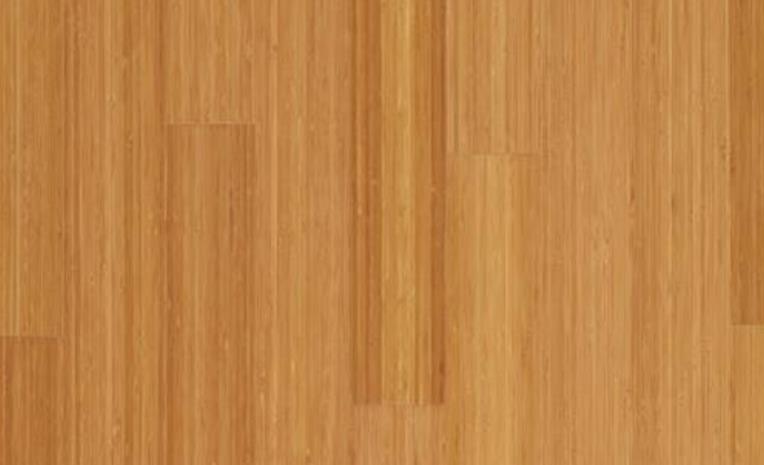 Price range: $3.99 per sq. ft.