Horizontal bamboo flooring planks are made by bonding together bamboo strips laid flat or horizontally (on their widest surfaces) on top of each. These planks are at times known as flat-grain or natural grain.
The horizontal layering of bamboo strips makes knuckles or nodes more visible and the grain patterns more evident and broader, resembling natural bamboo.
If the plank is entirely bamboo, you have a solid horizontal plank. However, manufacturers can sometimes cut a thin veneer off these planks and bond it on a hardwood (plywood or fiberboard) or SPC core to make engineered horizontal boards.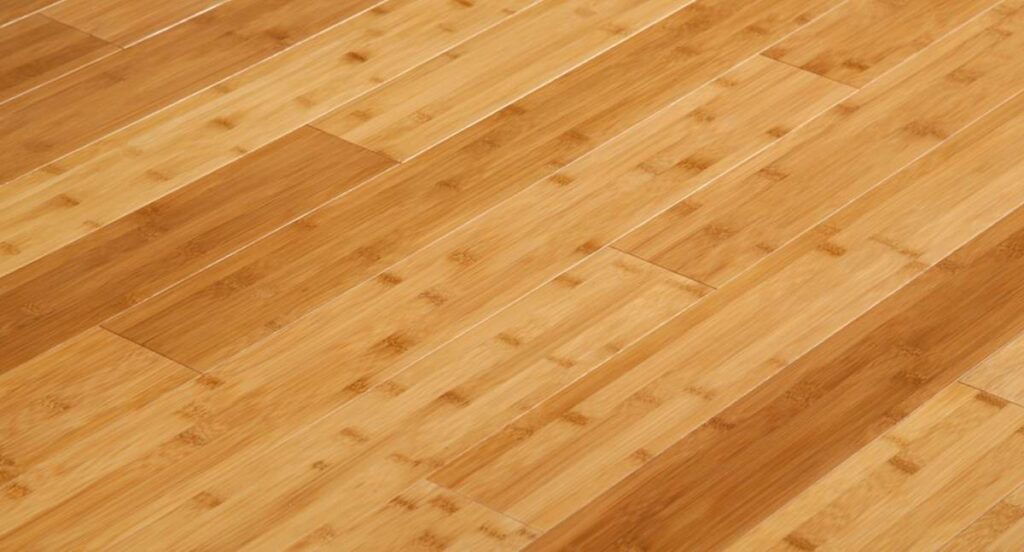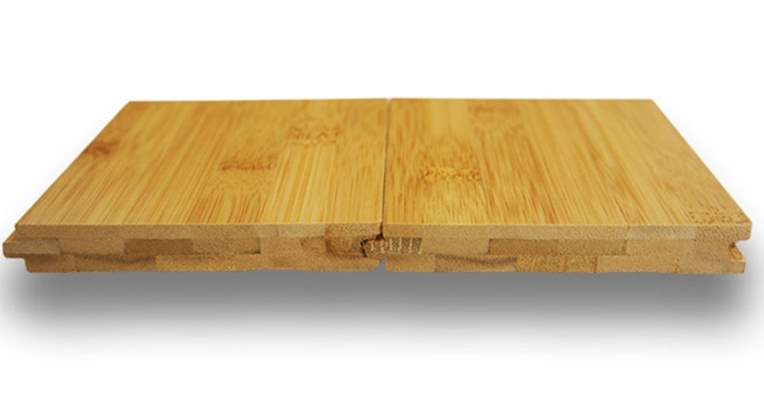 Horizontal planks or boards directly contrast to vertical bamboo flooring, where glued strips are placed vertically or on their narrowest edge and pressed together from their sides. Vertical planks show subtle nodes, more seams, fewer grains, look uniform and have a deeper color and texture.
To properly understand what horizontal bamboo flooring is, let's tell a little about how bamboo flooring is made.
Once manufacturers receive bamboo culm, they slice them into strips or shred them into strands (for strand-woven bamboo planks).
Afterward, they boil the strips or strands in lime or boric acid to remove starch, grime, insects and help in preservation. The next step is drying and, if required, carbonization.
The dry strip strand, including carbonized ones, is soaked in glue and bound together horizontally or vertically, while the strands will undergo weaving after forming planks.
Resultant planks undergo milling (cut to sizes and installation profile placed), sanding, distressing (optional), staining (optional), and finishing (for prefinished). Otherwise, unfinished bamboo floorings are only milled and sanded since distressing, staining, and finishing happens on-site after installation.
Horizontal vs. vertical bamboo flooring
A little contrast and comparison of vertical and horizontal bamboo planks may help you decide which ones are ideal for you. How do they compare, or what are the pros of one type versus the other?
a). Appearance
Horizontal boards will best highlight the natural bamboo appearance, thanks to the broader grains, more visible knuckles, or nodes. They will mimic actual bamboo culms or trunks.
However, for vertical planks, the nodes are subtle, it has a uniform and clear appearance, and you see less grain.
b). Hardness
The Nation Floor Covering Association (NFCA) states, "with the grain direction of bamboo (horizontal or flat grain material is about 15% harder than vertical grain material)."
The difference in hardness comes from the offsetting of the horizontally placed strips or layers.
b) Colors
Both are available in various colors depending on if they are carbonized, stained, bleached, or left natural. However, if both are natural, the vertical planks will have deeper colors and show more color variation.
c). Usage
Since vertical bamboo planks are more uniform, they will look better on more extensive floors. They are also suitable for creating minimalist appeal and will better complement modern décor.
On the other hand, horizontal planks work best for smaller rooms and best complement traditional style décor. Also, they will give a more distinctive appeal.
However, both will still be ideal for any room, be it your bedroom, dens, living spaces, or home offices. You can even use them in the laundry or kitchen (if you are willing to give them proper care) since bamboo flooring isn't waterproof.
d). Refinishing
You can refinish these bamboo planks (horizontal or vertical). How many times you can do so depends on their wear layer thickness or how many times a manufacturer recommends.
Usually, you will refinish solid planks more times than engineered ones. However, some manufacturers don't recommend refinishing their engineered bamboo planks.
Natural vs. carbonized horizontal bamboo flooring
Natural horizontal bamboo has a blonde look. It is harder by about 10% when compared to carbonized planks. However, such a floor needs frequent cleaning since you will notice debris and dirt quickly, and it may not be easy to match your other home décor.
On the other hand, carbonized horizontal bamboo flooring comes in many richer and darker colors, is easier to complement with home décor, and will raise your home value. However, these planks are slightly expensive and are more vulnerable to dents, scratches, and dings (lower Janka hardness rating).
Solid and engineered
In most instances, engineered bamboo planks come with a click-lock installation, but some have tongue and groove (T&G). Also, they are more expensive, and you can install them even in your basement (below-grade), among other benefits.
On the other hand, the solid planks come with a T&G installation profile, which may not be ideal for below-grade installation, but you can refinish them more times.
Installation
Solid planks that typically come with a T&G installation profile require stapling/nailing down or gluing down. In some cases, you can glue them along seams if you want to float them.
However, if the planks have a click-lock system (mainly engineered planks), you always need to float them, making them easier to install.
Hardness
Horizontal bamboo floor planks' hardness lies between oak (1290) and maple (1450) on the Janka hardness scale. Typically, 1,300 to 1,400 (6.228 to 5.783 kN) depends on the manufacturing process. However, carbonized planks are a little weaker by about 10%.
Compared to strand-woven, horizontal planks are only about ⅓ as strong.
Therefore, ensure proper care and cleaning and use furniture felt pads, sweep or vacuum regularly, protect it in places with lots of traffic with a rug, among other bamboo floor care strategies.
Brands to buy - reviews
Do you need a carbonized, natural, engineered, or solid horizontal bamboo flooring? Worry not, you will find it in the market. Here are some of the famous brands:
1. Home Decorators Collection
Home Depot's Home Decorators Collection has affordable, durable, and well-made horizontal bamboo planks. You can opt for the Home Decorators Collection Horizontal Toast Bamboo flooring (smooth surface) or Hand Scraped Sepia. Each of these two has a solid and an engineered plank.
All come with a beveled edge, 7-layers of aluminum oxide, GREENGUARD indoor air quality certification, and Janka hardness of 1400 (except horizontal toast solid bamboo flooring with a Janka hardness of 1180).
The engineered planks have a click-lock system for float or glue-down installation, and you can install them above, on, and below grade. On the other hand, solid boards have T&G that requires gluing down and are ideal for on or above-grade installation.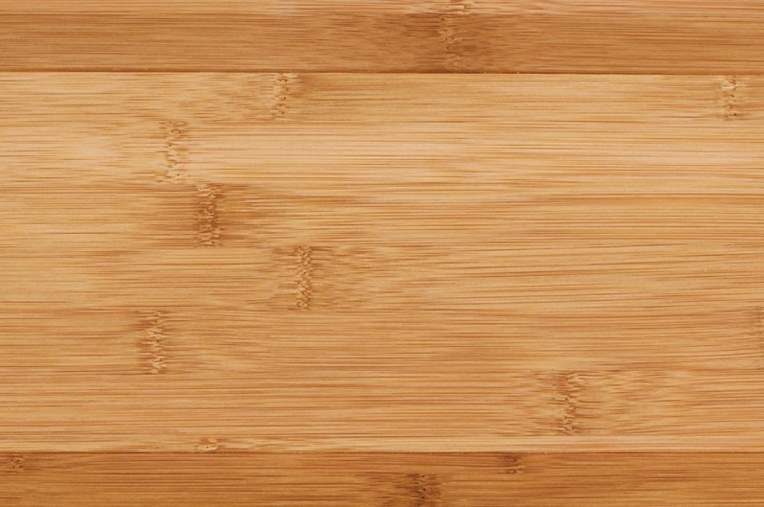 Price range: $1.44 - $3.99 /sq. ft
2. Teragren
Teragren Pureform Flat Grain Caramelized (FGC) Narrow solid plank will create a classic bamboo look with visible nodes or knuckles. These planks have a smooth surface, micro-bevel edge, a T&G installation profile, and a UV Cured Polyurethane + aluminum oxide finish.
You will get a limited lifetime structural warranty and a 25-year warranty on the finish. Don't worry about VOCs as it is certified by GreenGUARD GOLD for superior indoor quality air.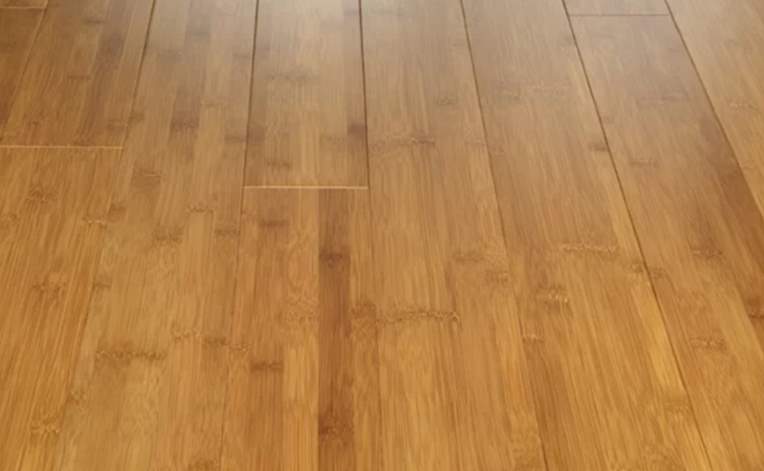 Price: $7.13 /Sq Ft.
3. LifeProof
LifeProof, another Home Depot brand, has one horizontal SPC bamboo planks for residential use that comes with a limited lifetime warranty. Installation is by floating (has a click-lock system), and you can place it below, on, and above grade.
Finally, LifeProof Waverly Waterproof Engineered Click Bamboo planks has a GREENGUARD indoor air quality certification. Also, they have seven protective layers, including two aluminum oxide finishes, and have a micro-beveled edge.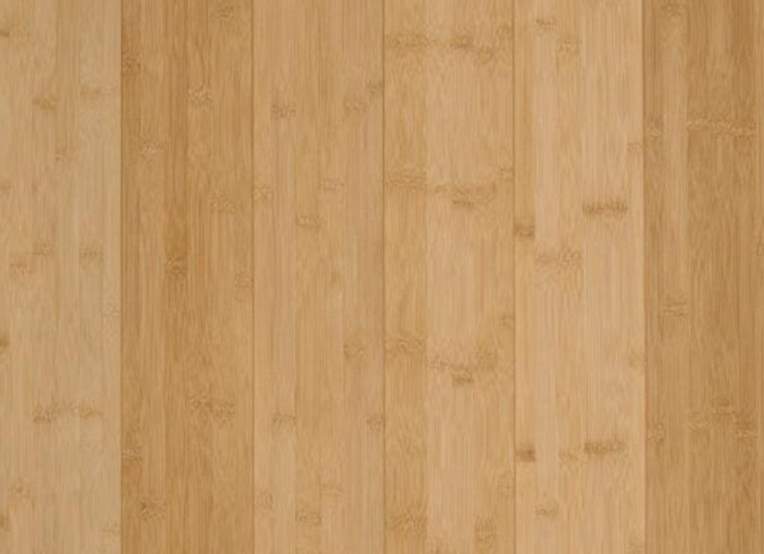 Price: $3.69 /sq. ft.
4. Home Legend
Home Legend Bamboo flooring Toast is another horizontal plank you will find at Home Depot, designed for residential use and backed by a 35-year warranty.
These horizontal solid planks have a GREENGUARD Indoor Air Quality Certification, seven aluminum oxide finish to protect against wear, Janka hardness of 1180, and are FCS certified.
Finally, since they have a T&G, you need to glue them down, and you should install them on or above grade.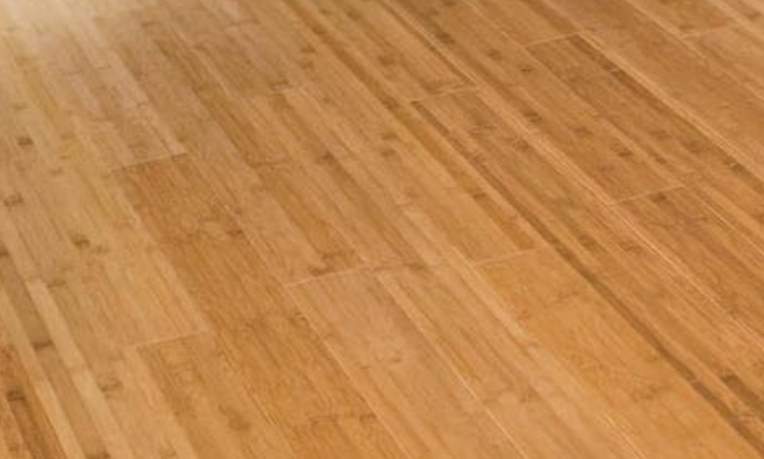 Price: $2.49 /sq. ft.
5. Bamboo Flooring Company (UK)
People in the UK can get natural or carbonized engineered horizontal bamboo flooring from this company. These planks feature tongue and grove installation profile, micro-beveled edge on all four sides, and six coats of Satin German lacquer, Inc UV protection.
Also, these prefinished boards have a smooth finish, and you get a 25 years structural guarantee. To install them, nail or glue them.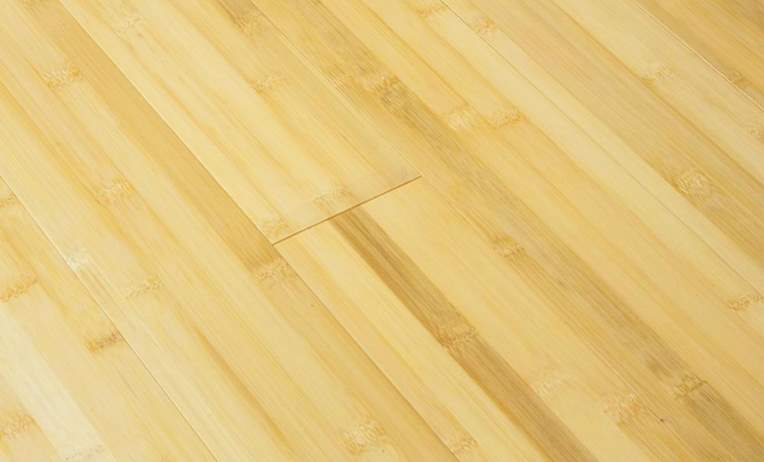 Price: $3.81 per ft sq or £28.99m²
6. US Floors
US Floors Traditions Natural Bamboo has two 3' Solid Horizontal bamboo, the natural and spice light. However, they seem to have discontinued the former. However, you can still find it in stores.
They come with a tongue and groove installation profile, have Endura AR® UV-Cured Aluminum Oxide, micro-bevel, and you can install them on or above grade level.
Finally, you will receive a limited structural and residential (against wear) lifetime warranty against wear and only a 5-year light to medium commercial usage.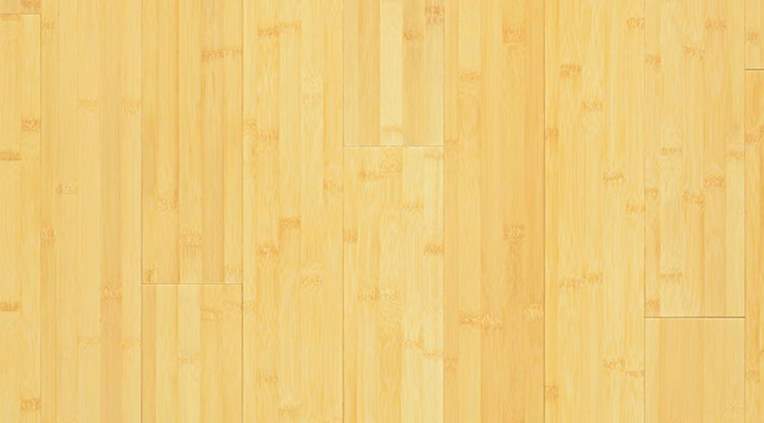 Price: $3.90 - $4.29 /Sq Ft
7. Hawa
Do you need carbonized horizontal bamboo flooring? Hawa has two kinds, one engineered and the other solid. Additionally, they also have two natural horizontal bamboo floorings, one engineered and the other solid.
They all come with a 25-year residential warranty, aluminum oxide finish, and a micro-beveled edge. The engineered are ideal for below, on, and above ground level installation and solid planks are suitable for on or above grade.
Finally, carbonized planks are weaker, with a Janka hardness rating of 1180, while the natural board's Janka hardness stands at 1180.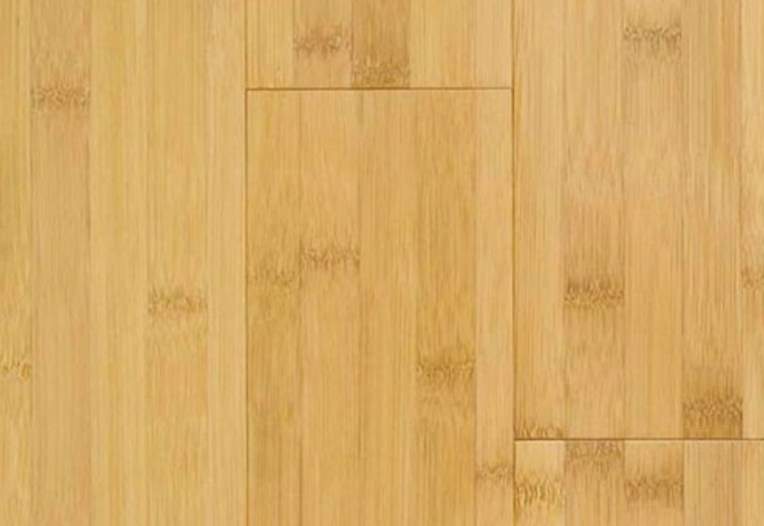 Price range: $3.14-4.00/sq. Ft.
8. Sonora Floors
Sonora Floors bamboo collections have one horizontal grained plank meant for residential use sourced from China. It has a UV urethane aluminum oxide finish, a Tongue and Groove installation profile, and a 4-sided micro bevel.
You can install it on or above grade level, and it comes with a 25-year residential use warranty.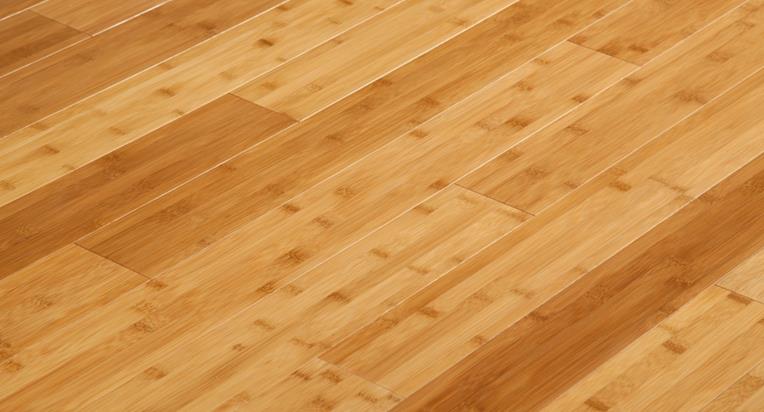 Price: 3.99/ sq. ft.